Big Single
A Lindy Fralin original design! The Big Single is a Humbucker that has a big, round single-coil sound with no hum. It's beefier than our Twangmaster but cleaner and more articulate than our Hum-Cancelling P-90. We offer two versions: The Big Single 42, and the Big Single 43.
Quick Links
Jump to Sound Clips and more Info:
---
All Single Coil Tone, No Hum.
Want to learn more about our Big Single? Here's all the information you'll need:
Big Single FEATURES:
The Big Single is one of Lindy Fralin's original designs. Based on his desire to improve the tone of a Mini-Humbucker, Lindy's innovation led to the Big Single. Lindy was pleased with this new design so much, that he worked it into a standard Humbucker cover. With this design, you'll get a dynamic, round single-coil tone – with no hum. We pack all this fat tone by hand into a great looking No-Hole Humbucker Cover.
Hum-Cancelling Thick Single Coil Tone, in a Humbucker Cover
Very versatile – can cover a wide array of styles, outputs, and tones
Lindy Fralin Original Design
2-Coil design with a bar magnet for silent, huge tone
A dynamic, rich, warm tone
Hand-carved bar magnet can accommodate up to 2 1/4 string spacing
10 Year Warranty against manufacturing defects
Sound
Tonal Graph for Big Single:
The tone graph below for our Big Single features Lows, Midrange, Highs, and general Output.
---
Sound Clips for Big Single:
About this Sound Clip:
All sound samples are played from Neck Position First and Bridge Position Last.
The Big Single is one of our best-selling guitar pickups – for a good reason. Clean, warm and vibrant, this unique design is directly in-between the tone of our Fralin P-92 and our Fralin Twangmaster. It has a beefier, bolder tone than our Twangmaster, but cleaner and more 'Fender-like' than our P-92. Treble strings sound warm and fat, and wound strings sound bright and clear, like all Fender-style pickups. This design comes in two models: the Big Single 42, and the Big Single 43.
The Big Single 42 will sound cleaner and brighter, and work well with 250K Pots. The Big Single 43 will seem thicker and darker and can work well with 500K pots. In either case, each model features a bouncy, rich, and full midrange and top-end. Great for either clean playing or distortion, this pickup will break up a little earlier than our Twangmaster, and is excellent for anyone looking for beefy, rich single-coil sound, with no hum.
Big Single 42
Big Single 43
Sizing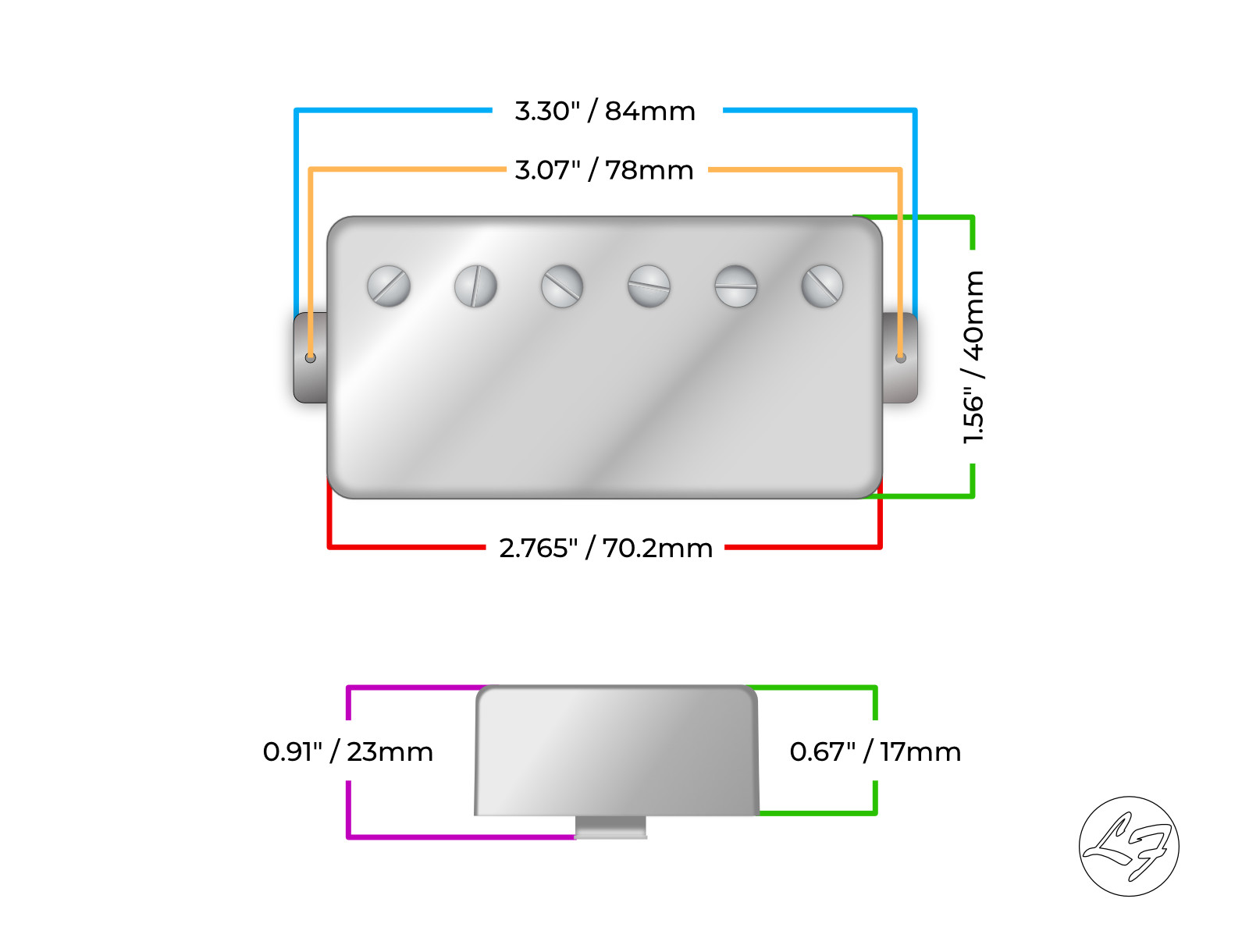 Lead Color Codes
See below for our Lead color codes. For help with matching to other manufacturers, check out this resource here.
Gibson Braided Lead:

2-Conductor Lead:

Tech Specs
See below for the estimated DCR and Polarity Information for our Big Single.
| SPECIFICATION | VALUE |
| --- | --- |
| Neck Ohm Reading: | 8.7K (42) | 12.2K (43)* 1 |
| Bridge Ohm Reading: | 10K (42) | 15.2K (43)* 1 |
| Neck Polarity: | Hum Cancelling - Use 2-Conductor Lead when Buying a Single |
| Bridge Polarity: | Hum Cancelling - Use 2-Conductor Lead when Buying a Single |
| Magnet: | Flexible Ferrite Magnet |
| Coil: | USA-Made 42 / 43 Gauge Single Poly Nylon |
| Recommended Pot Value: | 250K (42) | 500K(43) |
| Cover Material: | USA-Made Nickel Silver |
| Baseplate Material: | USA-Made Nickel Silver |
| Recommended Cap Value: | 0.02mfd 2 |
---
More Information:
1 Ohm Readings can vary due to a multitude of factors, including ambient temperature, multimeter calibration, different wire batches, and other factors. Due to this, ohm readings are approximate. Learn more about Ohm Readings here.
---
2 We recommend a 0.02mfd Cap Value on most guitar and bass pickups. The exception is a Magic Cap, which Lindy prefers on the Bridge Pickup of Fender® guitars only. Learn More about Caps Here.
---
Big Single FAQ's
General FAQs
Here are quick answers to common questions we get:
What Ohm Readings does your Big Single have?

Navigate to our Tech Specs tab for complete Ohm Readings and more useful information.

Will this pickup fit my instrument?

Check our "Sizing" tab for the size of the pickup. No Sizing tab? Check under the product image gallery for dimensions.

Is your Lead Time of 3-4 Weeks accurate?

It really depends on the shop capacity at the moment, and the size of your order. Feel free to give us a call for an accurate lead time. We always try to underpromise and overdeliver.

What pickup height do you recommend setting your Big Singles to?

Our recommended Pickup Height is 1/8" (3.175mm) on the Bass Side and 1/16"( 1.5875mm) on the Treble Side. Measure by holding the corresponding side down at its highest fret and measure from the bottom of the string to the top of the pole piece.
---
Pairing
Our Big Single pairs well with the following models: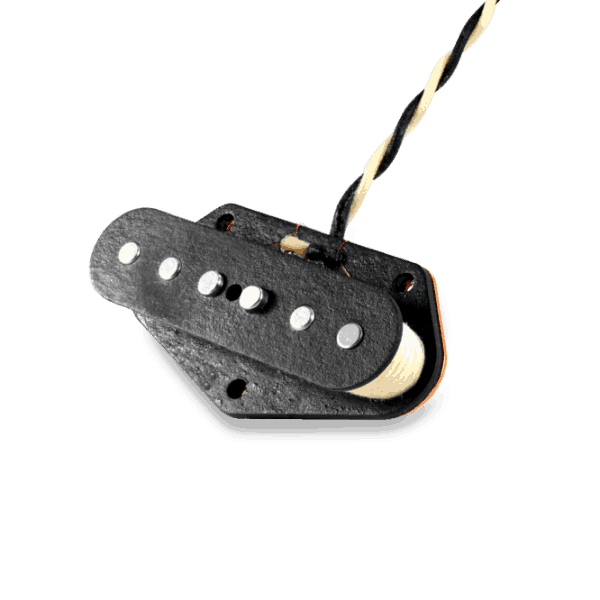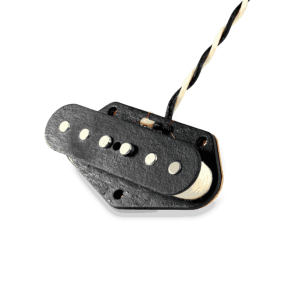 Blues Special Tele - Bridge
Starting At: $110
The Big Single 42 Neck and the Blues Special Tele Bridge are a great combination
View Product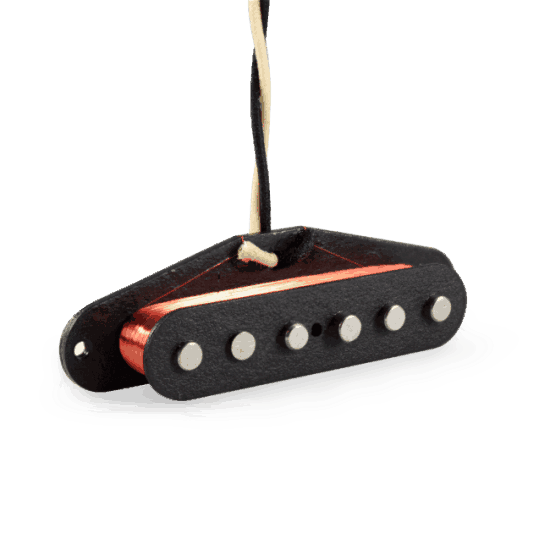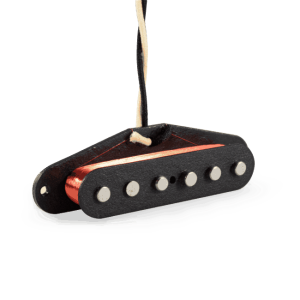 Blues Special Strat - Neck & Middle
Starting At: $99
Put the Big Single 42 in the Bridge of a HSS Strat, and the Blues Specials will pair nicely
View Product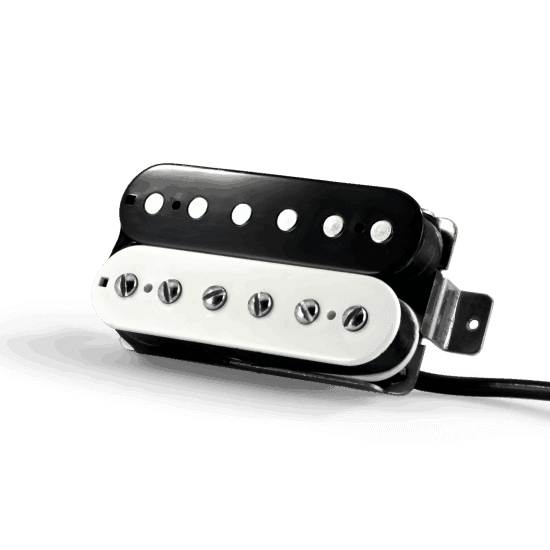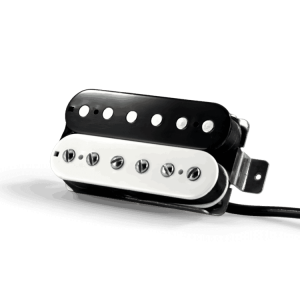 Sunbucker Blues® - Bridge
Starting At: $160
Put a Big Single 43 in the Neck and a Sunbucker Blues in the Bridge - you'll thank us later
View Product
---
Featured Reviews
Reviews we worked hard for, and are proud of
"I love this pickup. I put a "42" in the neck position of my korina and ebony telecaster that has a barely overwound bridge pickup (10k resistance also with 42AWG wire and an AlNiCo V). This Big Single makes the perfect companion to that pickup and since I do play some blues in bars, the humbucking neck alone should prove helpful for electrically noisy places. The tone of this pickup is so amazing and the response is so instant and lively. Well worth it."
"Well I just got back my Tele build from my guitar guy ( Richard from RSM guitars in Winnipeg,Mb ) and both of us were more than surprised and completely amazed. I decided to go with the split steel pole in the bridge and big single 43 in the neck . This is my new go to as well as Richard was so impressed with the tonal quality of these pickups he is going to be ordering a set for himself. You still can get that Tele twang but you also get so much more. A very versatile set up for any Tele."
"Put a big single in a telecaster, now I'm "playing guitar like ringing a bell" bought a lot of pickups over the years: Fender, Lollar, Dimarzio, virgil arlo, Benedetto, Fralin is better than all of them."
"I don't usually send a message like this but I recently ordered a Big Single for my strat and I am completely blown away. This is my first experience with a Fralin, my lead player has used the Modern PAF set for the past year and recommended I try something. This is the tone I have been looking for and I cannot explain how cool it is to feel like my main guitar (that has had probably 12 different bridge pickups) finally sounds how I've imagined. Nothing but positive feedback here, cannot thank you enough. I will be back for another pickup of some sort!"
STAY IN TOUCH
Subscribe To Our Newsletter