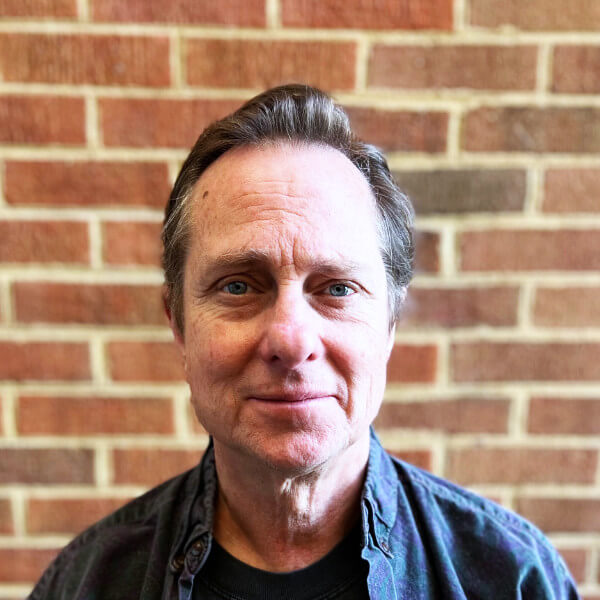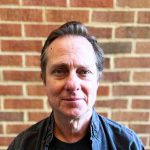 Trust The Expert.
Is your vintage guitar or bass pickup not working or sounding "off"? Restore it to its original glory, and trust Lindy Fralin to rewind or repair it!
Our rewind and repair process is not just a rewind – it's a complete Vintage Restoration complete with a diagnosis, repair, and unique techniques to keep its original look, feel, and tone.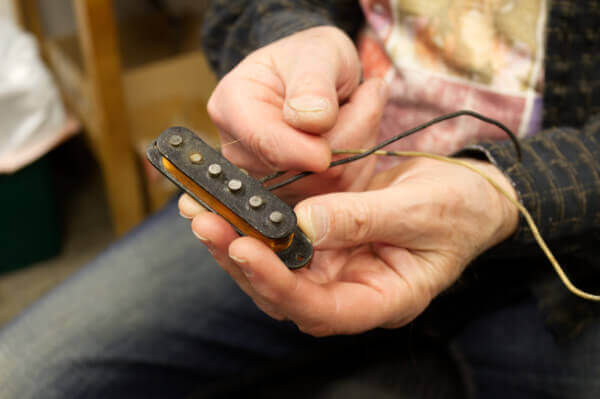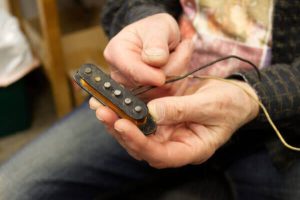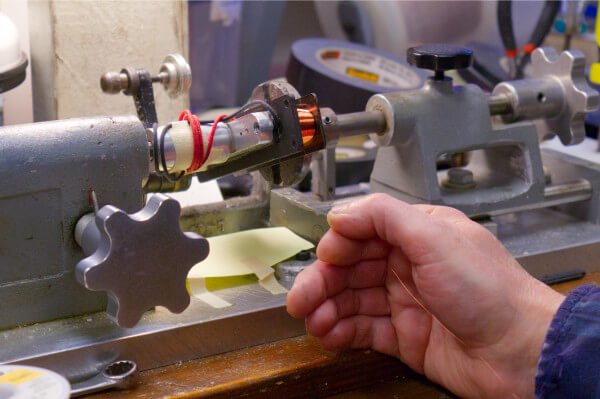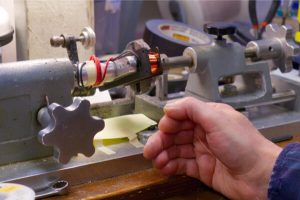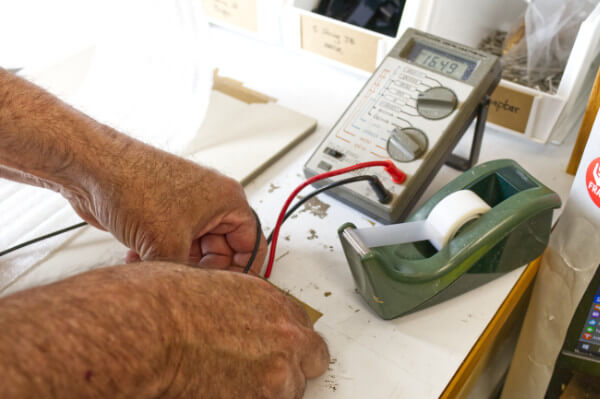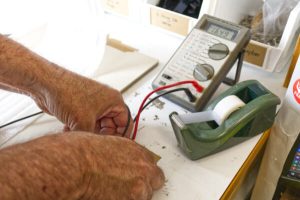 Get Started
Our Rewind cost is $100 per coil. A Strat or Telecaster pickup rewind would be $100. A Humbucker would be $200.
In order to initiate a rewind or repair, you'll need to pay the following upfront:
$30 Diagnostic Fee
Return Shipping To You
The Diagnostic Fee covers the processing and diagnosis of your rewind or repair. This non-refundable fee goes towards any repairs you may have. For example, if your pickup needed a rewind, we would deduct the $30 pre-paid rewind fee from our rewind cost ($100 per coil). Therefore, you would receive a bill for $70.
The Return Shipping cost covers return shipping from our shop back to you. Diagnose
Once we receive your pickup, our Repair and Rewind service begins with a Diagnosis Process. Our Diagnosis Process includes the following:
Carefully documenting the pickup's looks, polarity, and materials so we can restore it as closely as possible

Identifying what went wrong with your pickup

Determining if the pickup(s) is repairable Repair
After determining what went wrong with your pickup(s), we will try to repair them first. If we cannot repair them, we will begin the rewind process. Our Rewind Process includes the following:
Meticulous disassembly of your pickup(s)

Cleaning of magnets, fiberboard, bobbin material, and more

Rewinding with original wire specifications to the original output

Careful re-assembly, taking great care to achieve the authentic appearance Ship
Lastly, after a quality control check, we ship your pickups back to you safely and securely using the method you choose. We ship UPS or USPS and have multiple safety options such as additional insurance and signature required delivery to ensure your valuable pickups' timely and safe delivery.
---
---
Things You Should Know:
What Pickups Do You Rewind?

Only standard Fender or Gibson Pickups. For all other models, please call the shop and speak to Lindy to determine if we work on them.

Do I need to pay the diagnostic fee more than once if sending in multiple pickups?

No. The Diagnostic Fee covers multiple pickups.

How Much Does A Rewind Cost?

$100 per coil. For example, a single Strat rewind would be $100. A Humbucker would be $200.

How Long Does The Process Take?

It depends on our shop capacity at the time, but an average is 4 Weeks.

Why do I need to pay a Diagnostic Fee?

The $30 Diagnostic Fee covers the processing of your rewind or repair as well as determining what is wrong with your pickup(s). The Diagnostic Fee is non-refundable but goes towards the price of any repairs needed.

How Much Is Shipping?

$16 for standard shipping within the continental US. $35 for standard shipping to Canada, Alaska, and Hawaii, and $50 for international shipping. Additional insurance and fees may apply if shipping to a residence or requesting a signature upon delivery.

Why am I paying shipping to send the pickup(s) to you?

Paying return shipping upfront ensures a quicker delivery and process of your pickup(s). When your pickup(s) are done, they return to you!
What We Don't Work On:
We do not work on all pickups. We have to be able to access and reuse the parts of your pickup in order to repair it. If your pickup is filled with epoxy or glue, we cannot work on them. See below for a partial list of pickups we cannot work on:
Burns London®
Danelectro®
DeArmond®
Hagstrom®
Kay "Speedbumps"
Microfret®
Mosrite®
Travis Bean®
Vox®
---
For pickups listed above that need work, contact Tom Brantley at Tom Brantley Rewinds.
Ready To Get Started?
Click the button below to begin the Rewind and Repair Process:
GET STARTED