Why Fralin Pickups?
Over 30 years of experience, hand-made quality, and the highest quality materials possible. Discover what you've been missing and you'll see why Fralin Pickups is the best choice you've ever made for your tone.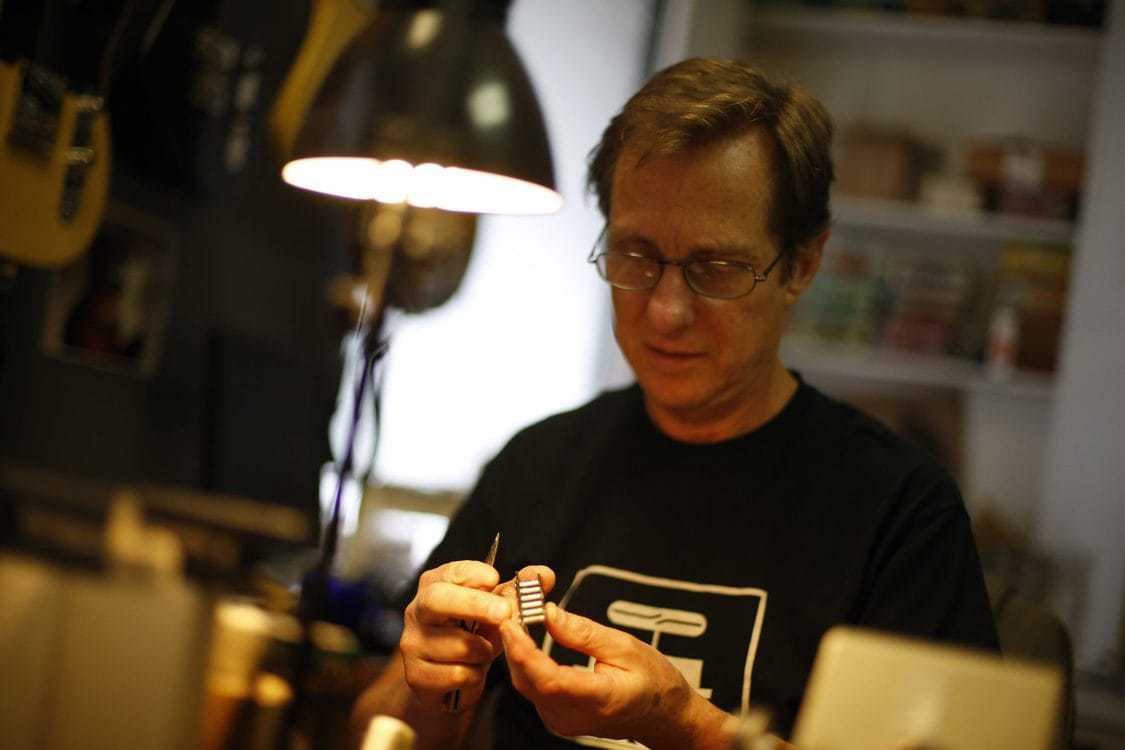 UNPARALLELED DESIGN
Lindy's designs start with a simple question: "How do I make this pickup sound better?" That simple question has led us to some of the best-sounding guitar pickups on the market - all without using fancy tricks or gimmicks. Lindy Fralin's expertise has shown in over ten unique pickup designs. From guitar to bass, from single-coil to hum-canceling, we have something special for you. Take a look at our Split Blades, Hum-Cancelling P-90, Big Single, P-92, Twangmaster, and P-90 in a Humbucker Cover , to name a few.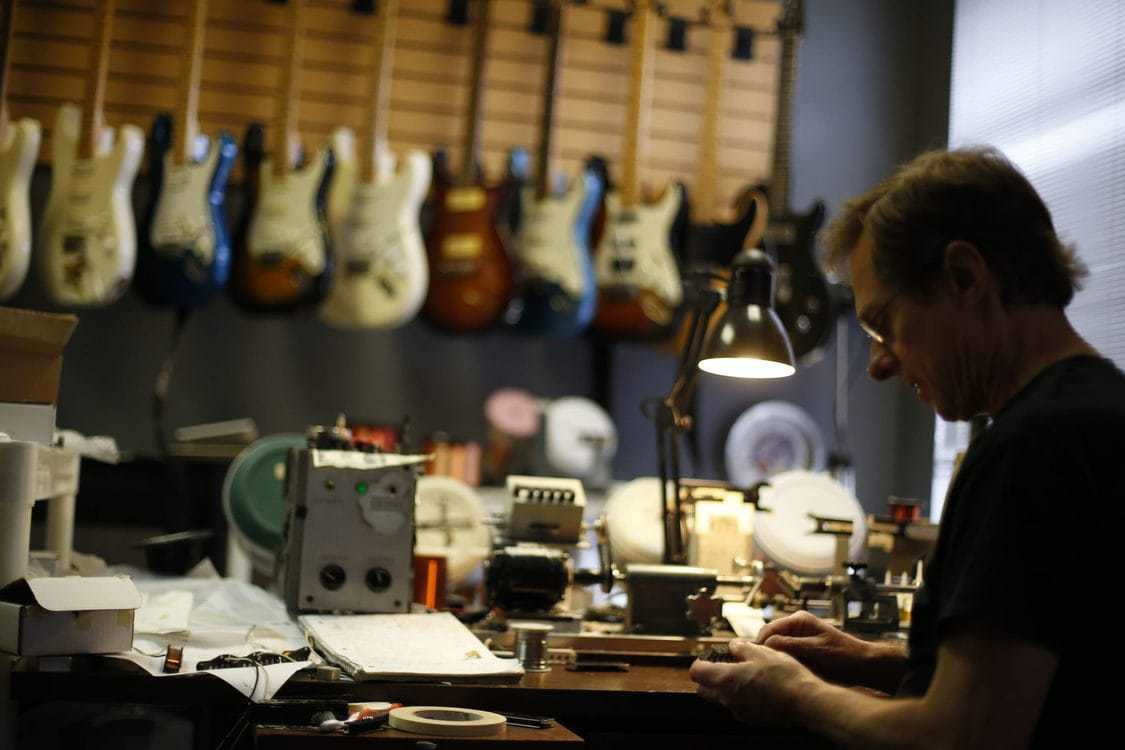 HIGHEST QUALITY MATERIALS POSSIBLE
Quality is our most important mission; that's why over 95% of our materials are made in the United States. We source the highest-quality materials we can get our hands on, from USA-Made Wire to USA-made military-grade Alnico Magnets. In addition, we use only USA-Made Covers, Baseplates, and Screws. Our injection-molded parts are all molded right here in the United States as well. We're always using local materials as much as possible to reduce our impact on the environment, including locally stamped fiberboard, baseplates, and more. Finally, we use the highest quality wax we can find – with the lowest dialectic coefficient – to preserve both our pickups and the tone they provide.
UNIQUE CULTURE
All of us at Fralin Pickups have the utmost pride in what we do. We're a small, humble, family-run shop. We all play instruments or are music enthusiasts – meet us all here! Those of us who play use our pickups. We're true believers with real experience in helping you pick your tone. We believe in quality over quantity. Therefore, we choose not to grow as fast as possible and achieve the highest amount of sales. Instead, we focus on smaller quantities of pickups, wind them and build them by hand – that's what makes them sound so good.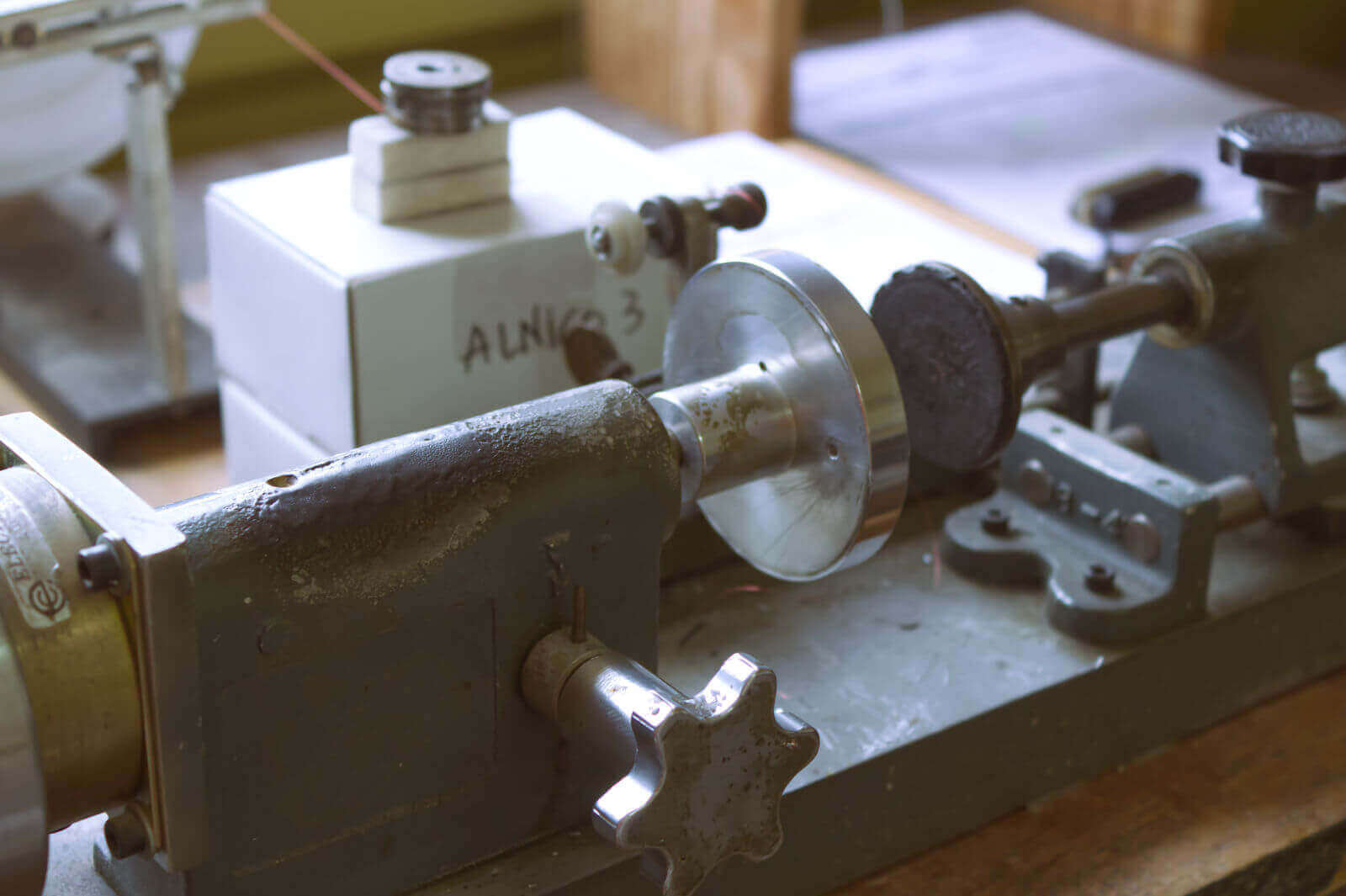 SOCIAL RESPONSIBILITY
We basically recycle everything. Boxes from parts, copper from rewinds – it all gets reused! This is part of the reason why we use a simple white cardboard box for your pickups – we don't want to take up any more space on this planet than we already do.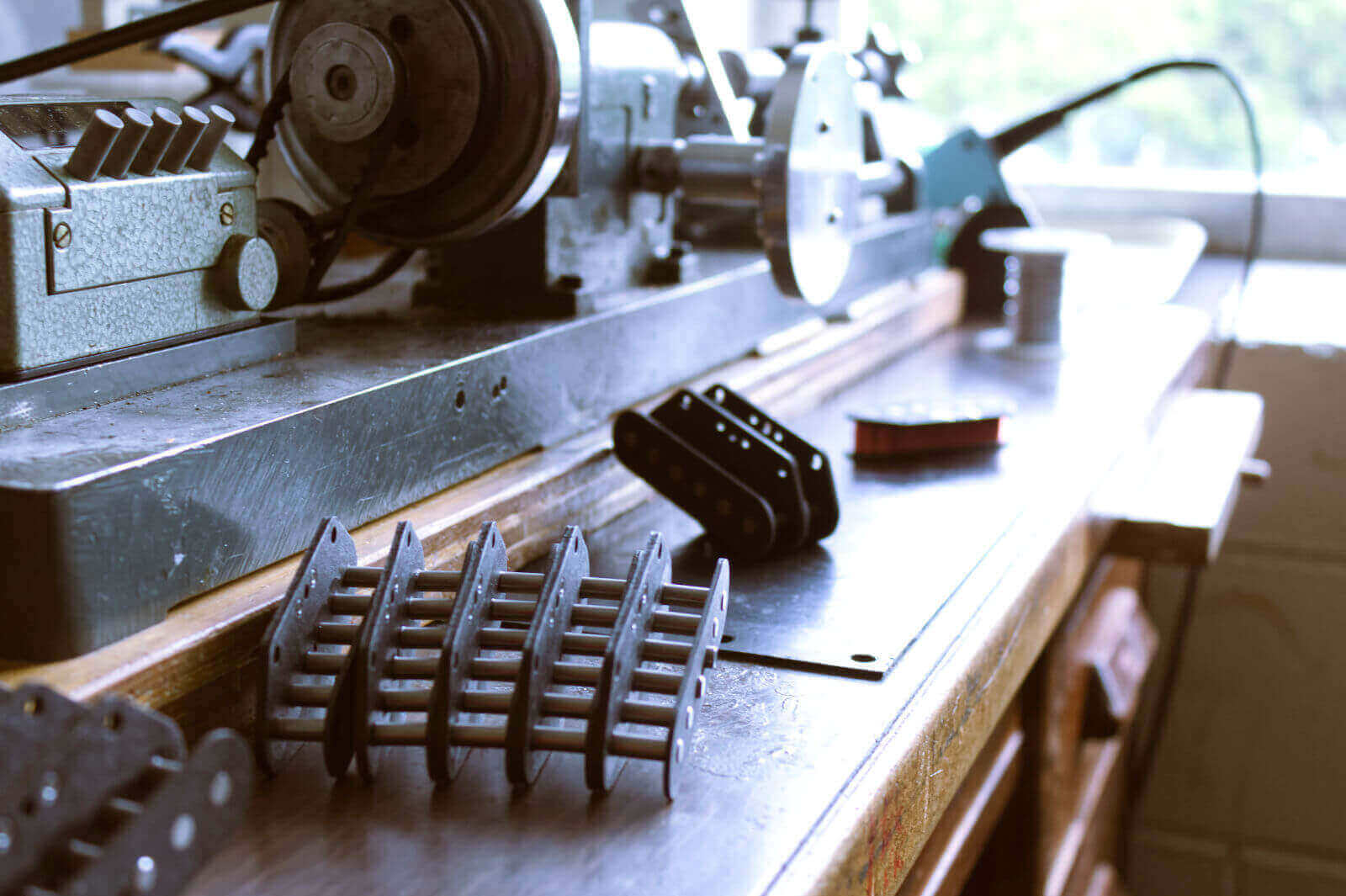 We Value Your Privacy
We don't use trackers like Google or Meta to track your purchase or browsing habits. We don't share your personal information at all. We keep the minimum amount of data needed for fundamental sales analysis, and after five years, delete all personal information.
Discover What You've Been Missing.
All-in-all, our passion for guitar pickups is what defines our products – we urge you to research us online – read forums, reviews, testimonials. With our 30 years of experience, you'll be confident that Fralin Pickups will be the best choice for years to come.