Fralin Pickups 30th Anniversary!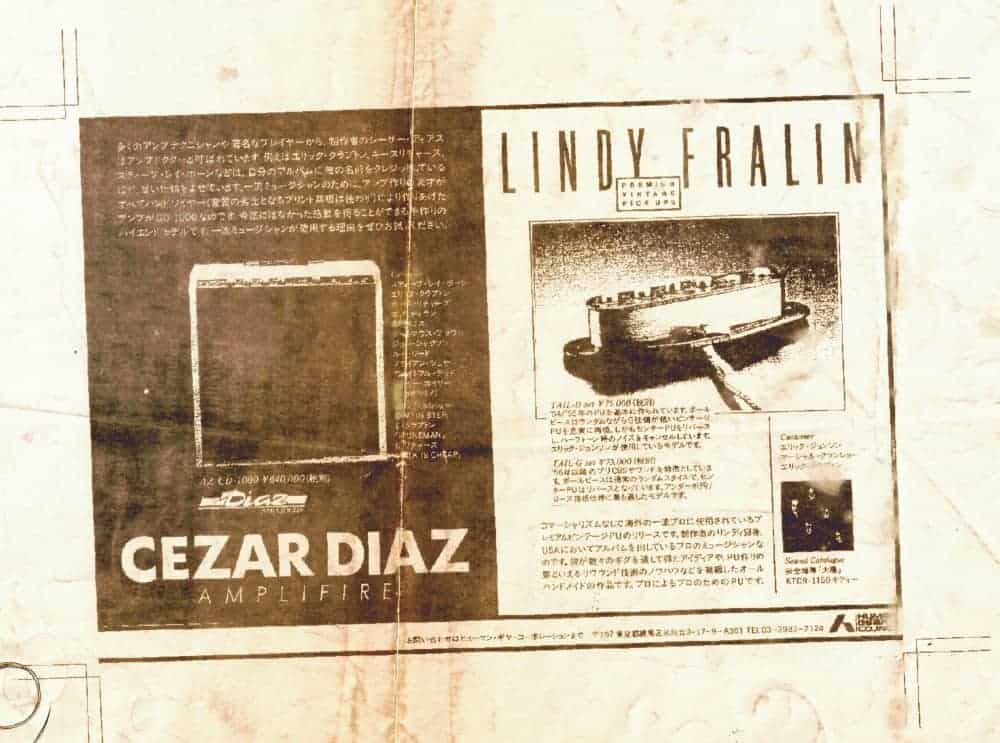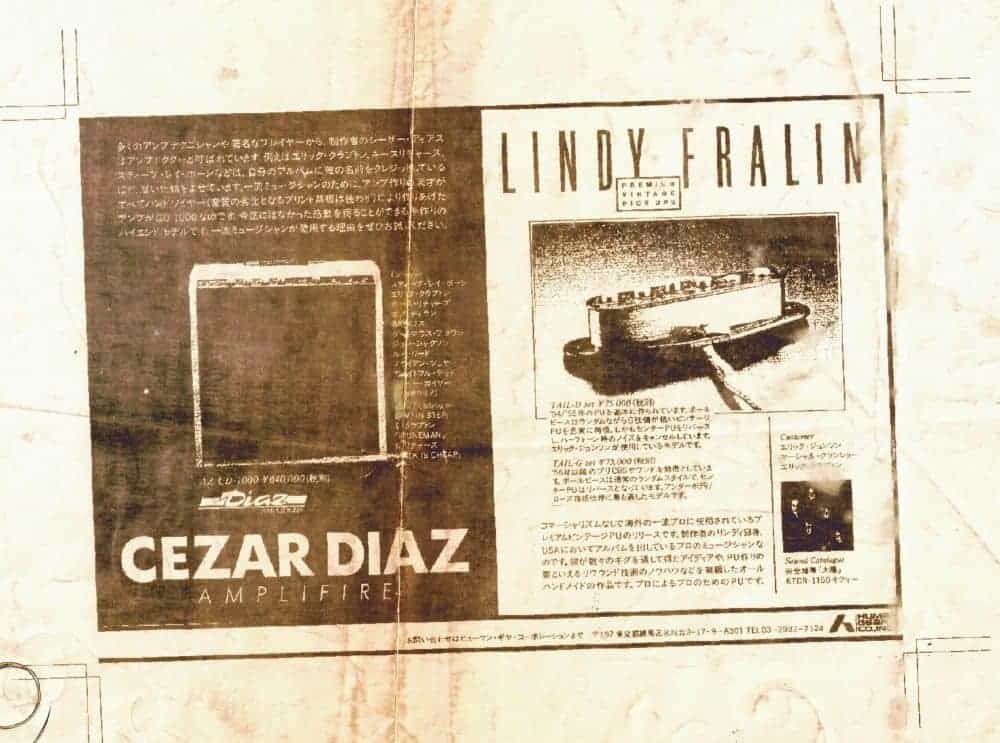 Lindy Fralin is International!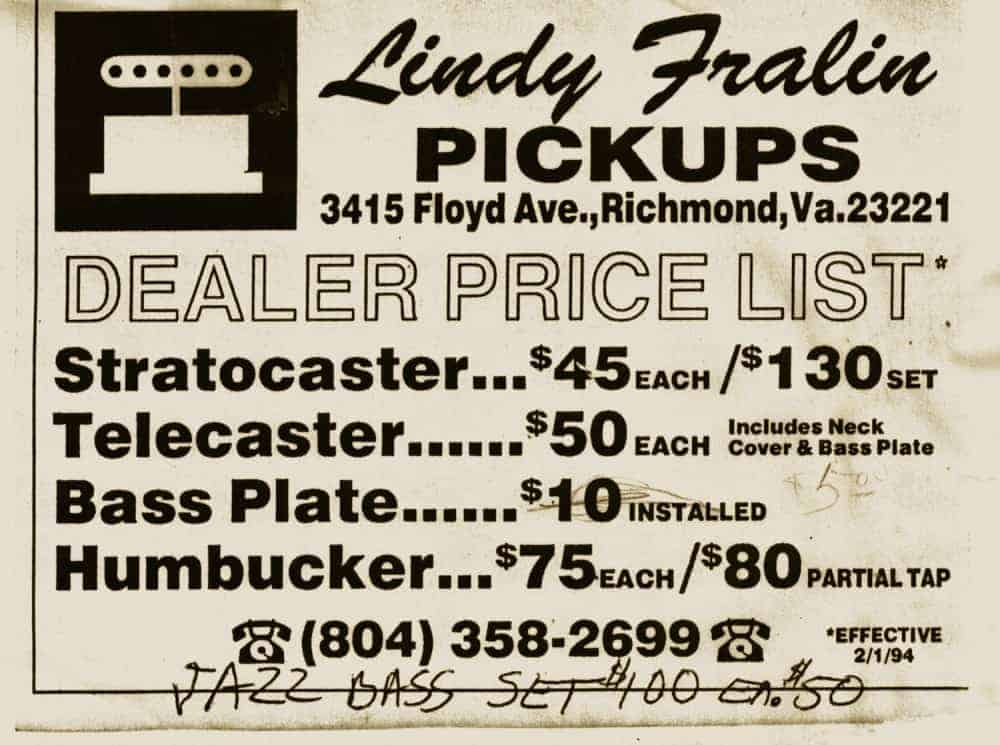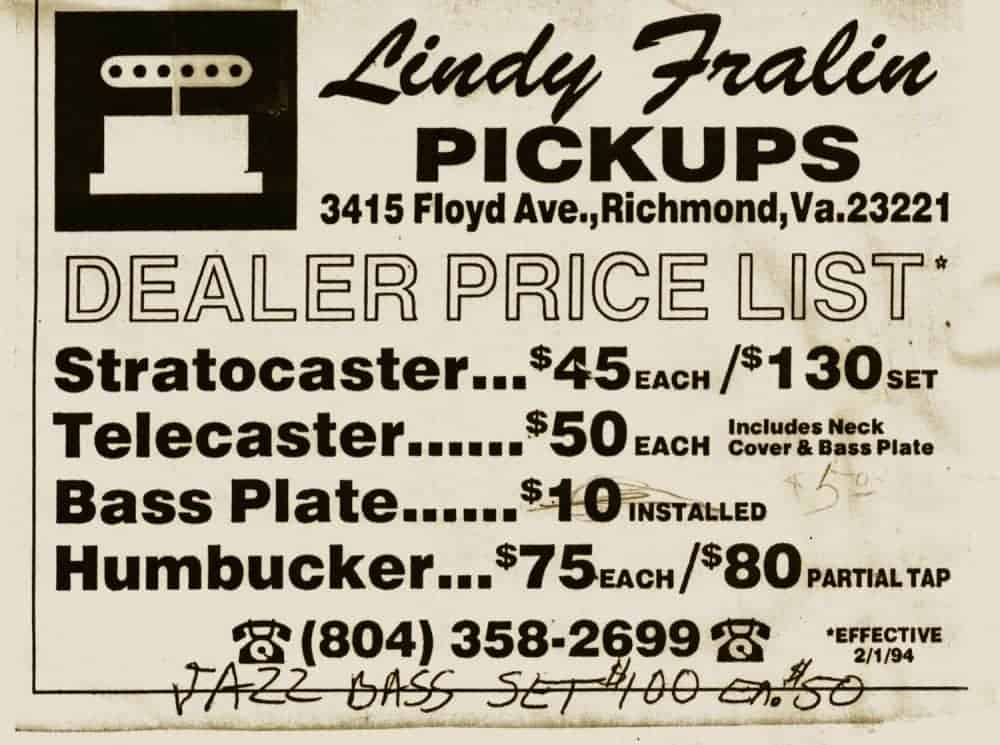 An early 90's Dealer Price List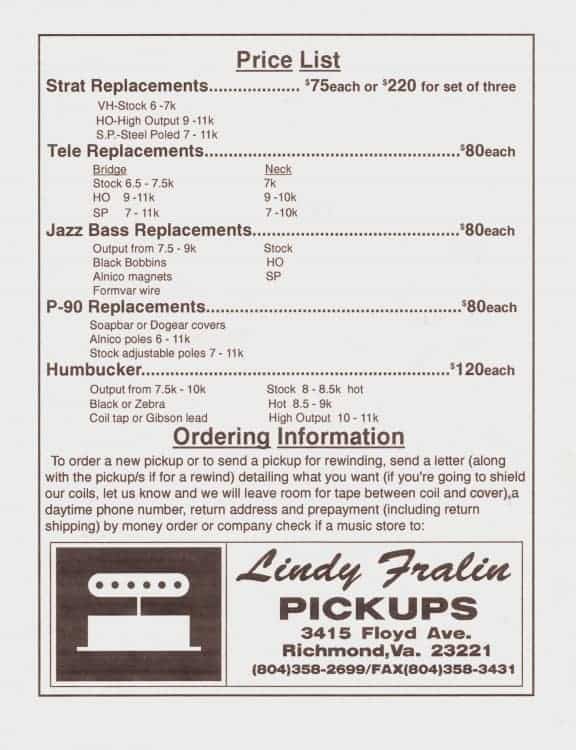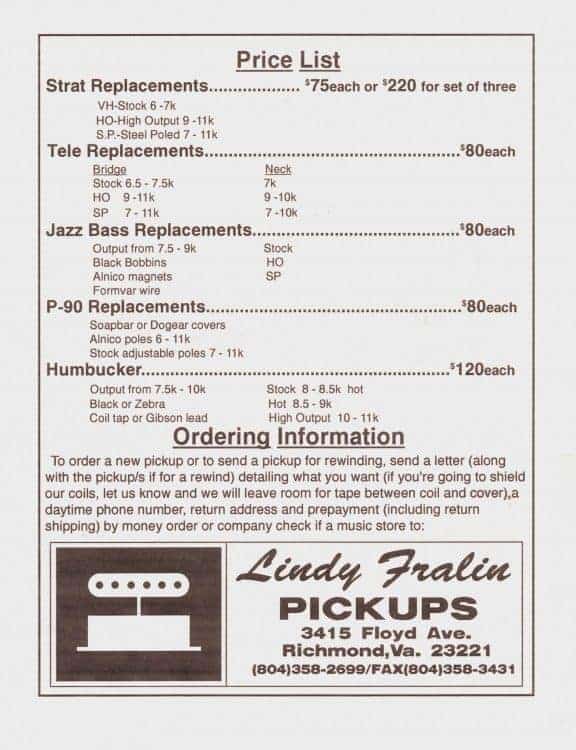 An old Fralin Pickups Price List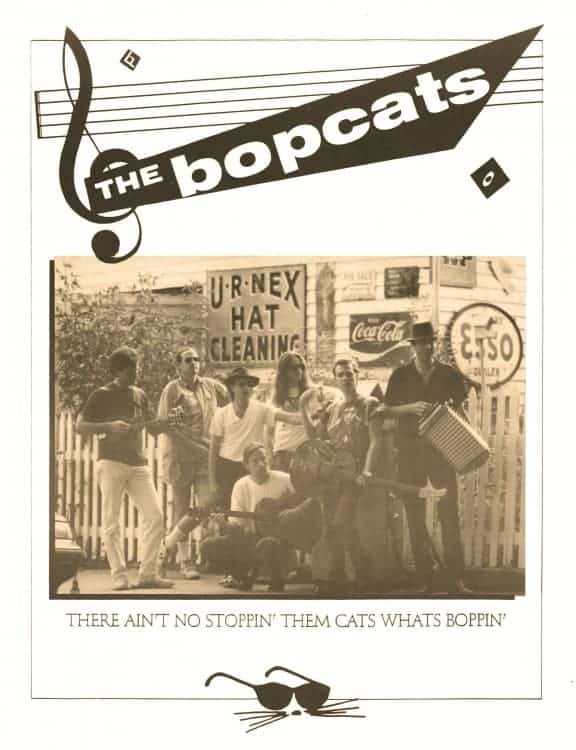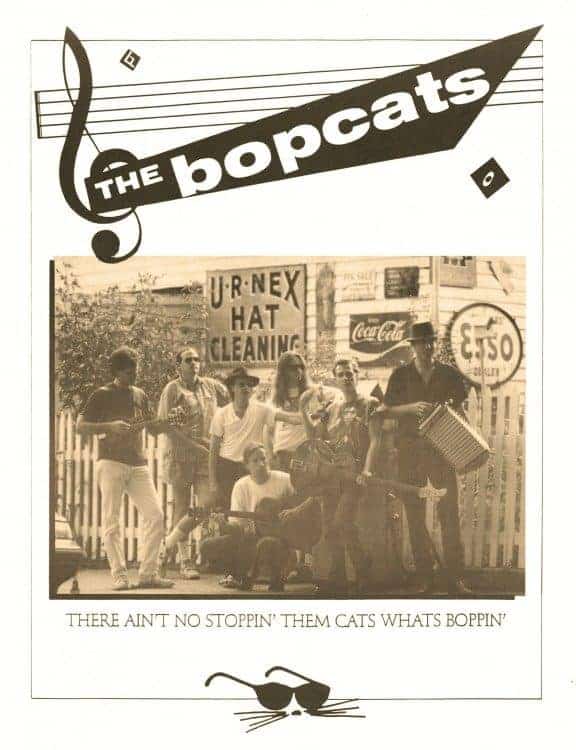 The Bopcats - Lindy on the Bass
Lindy Fralin winding coils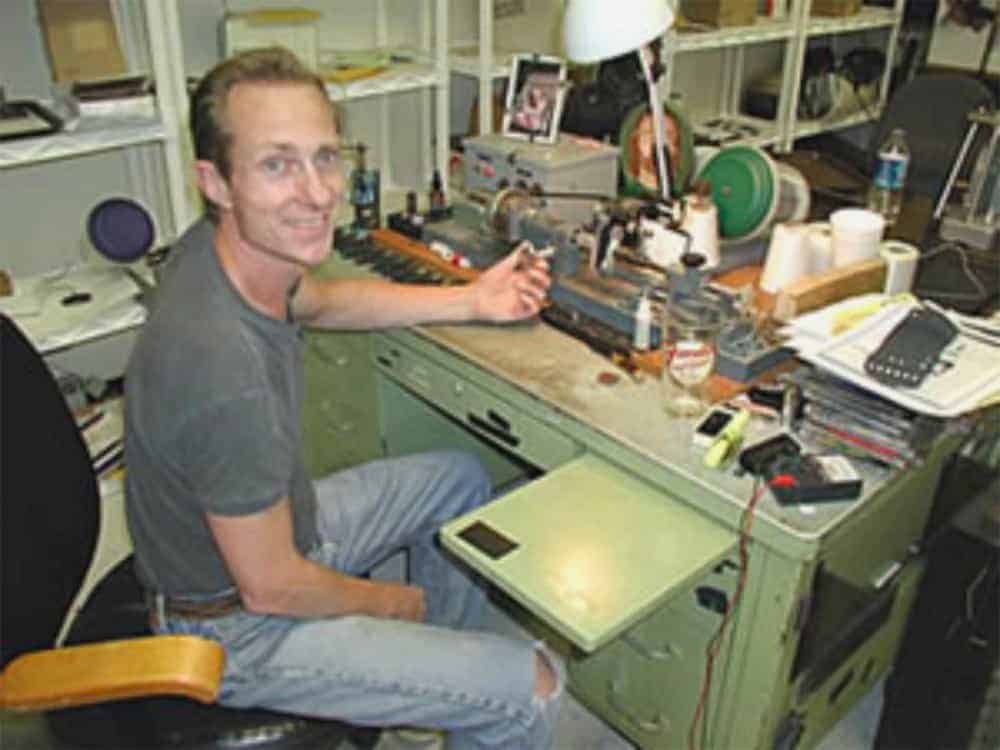 Lindy winding coils in the old workshop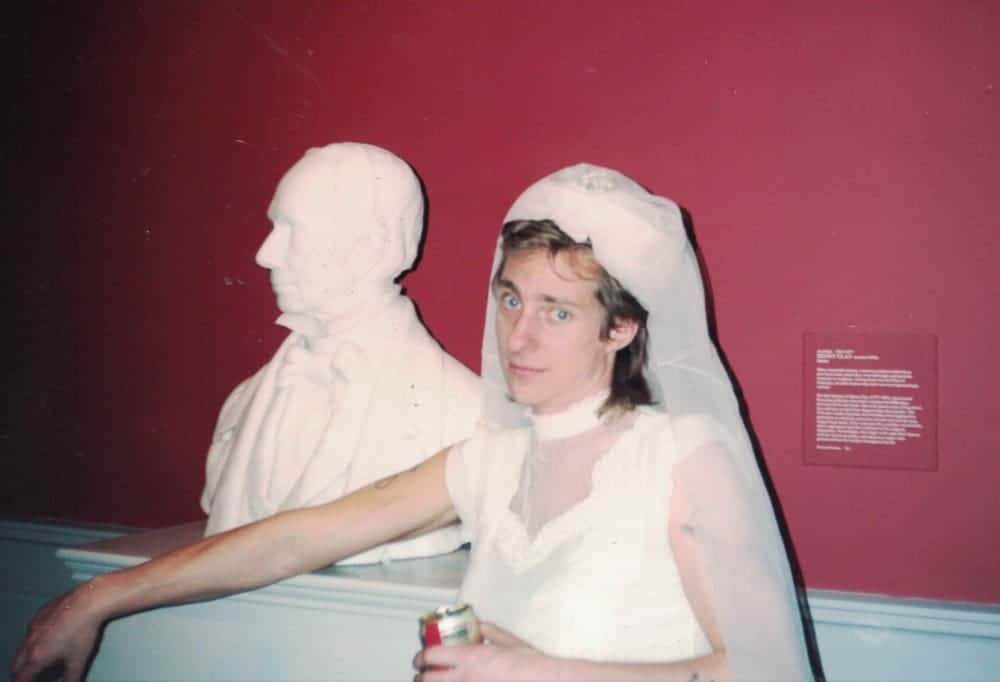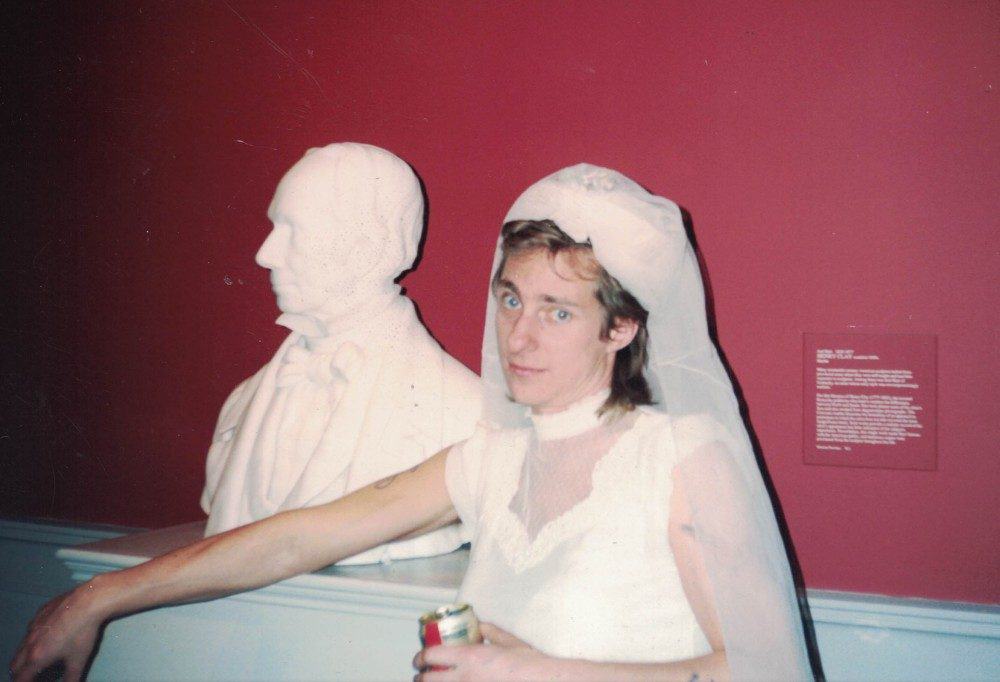 We all love this picture in the shop. Lindy at a Halloween Gig with the Bopcats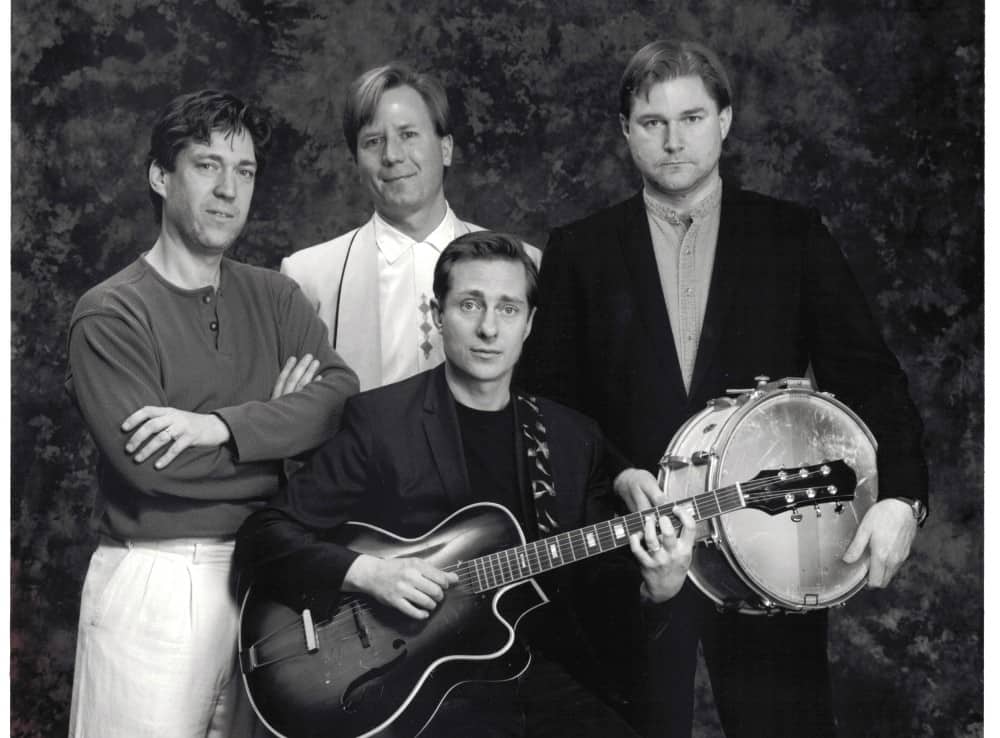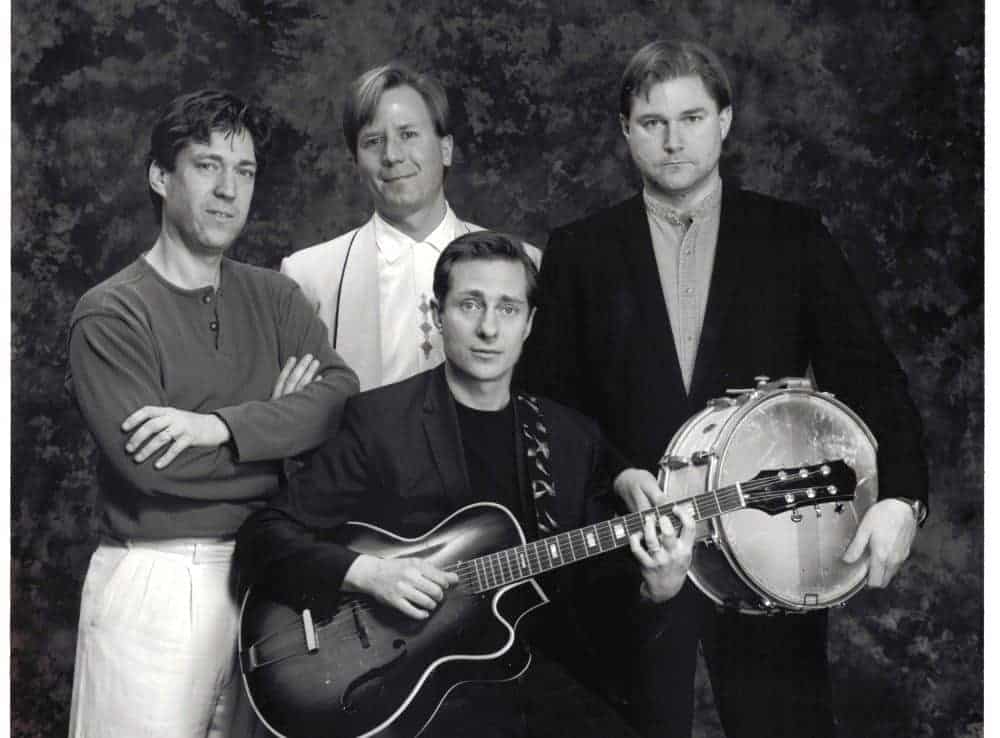 Lindy Fralin and the Bopcats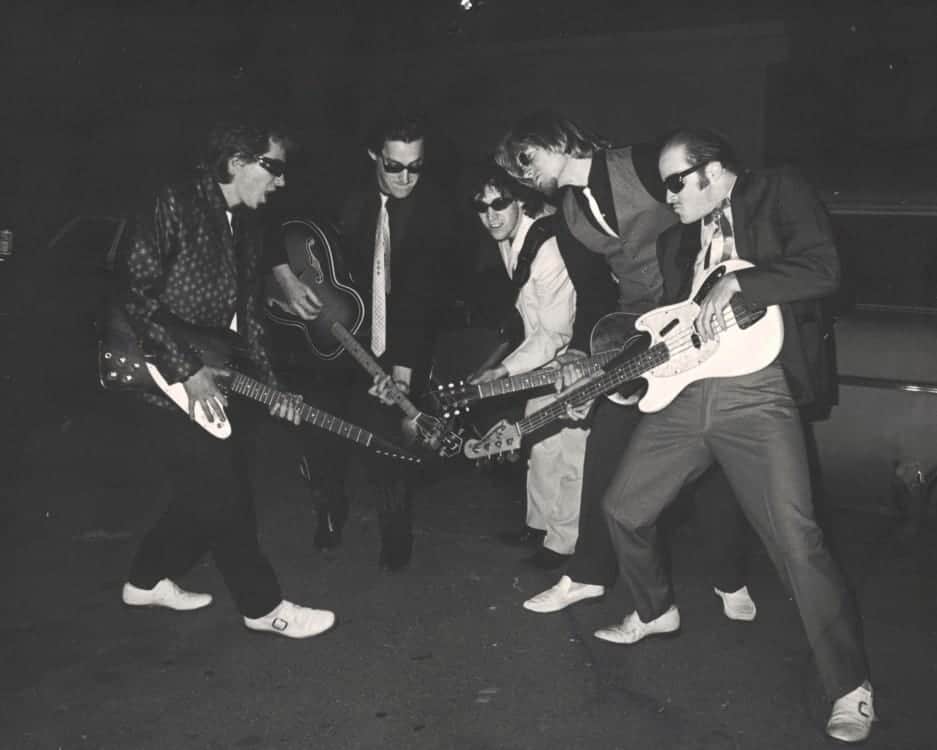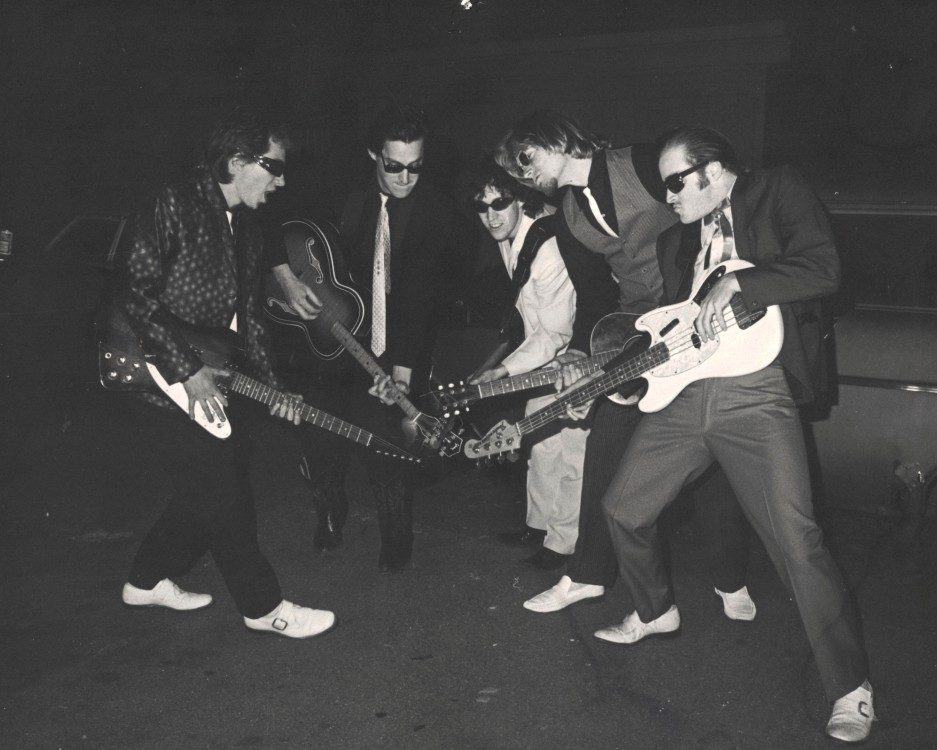 Lindy Fralin's Band, The Bopcats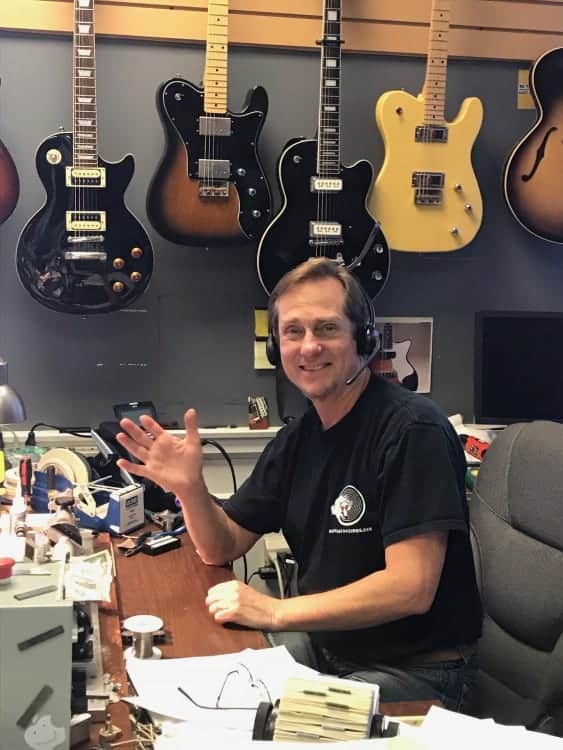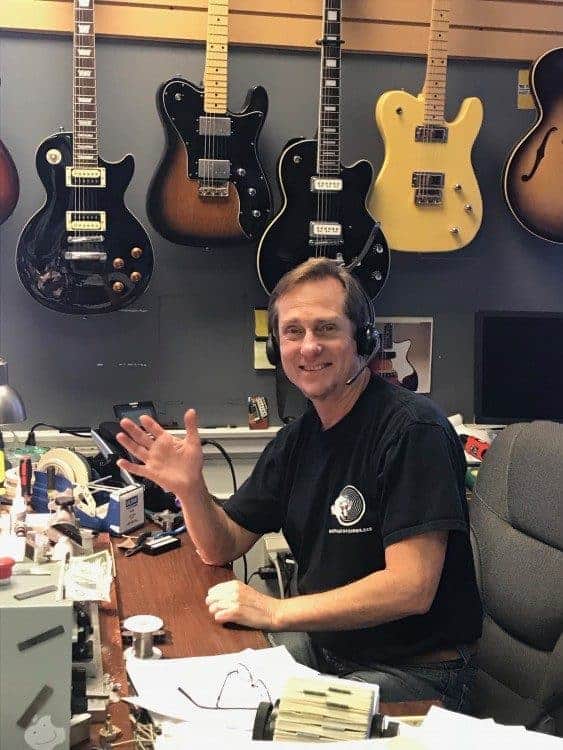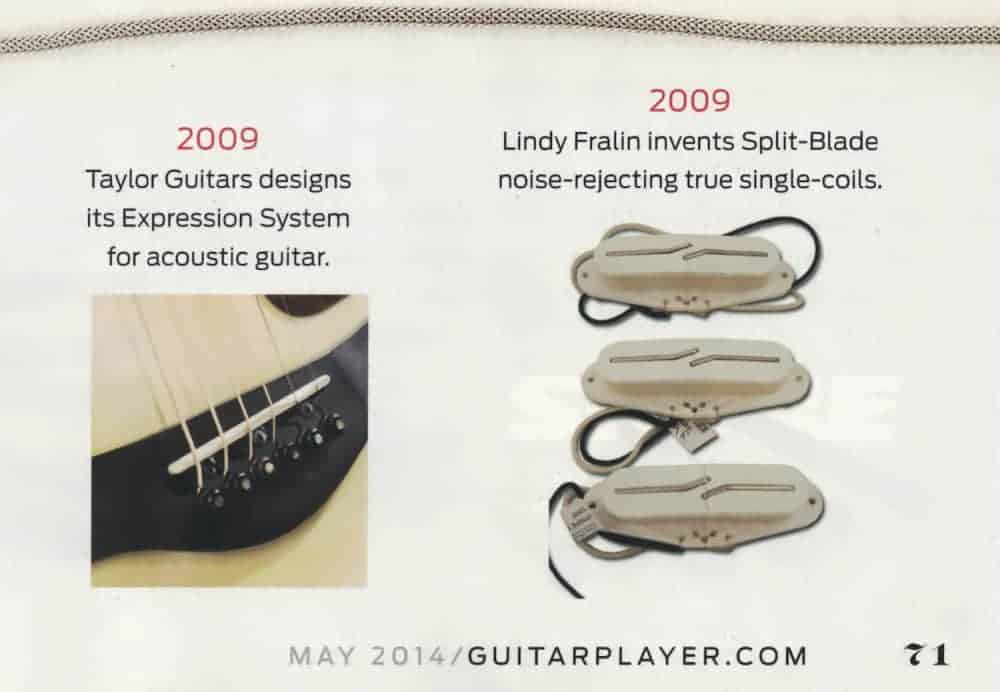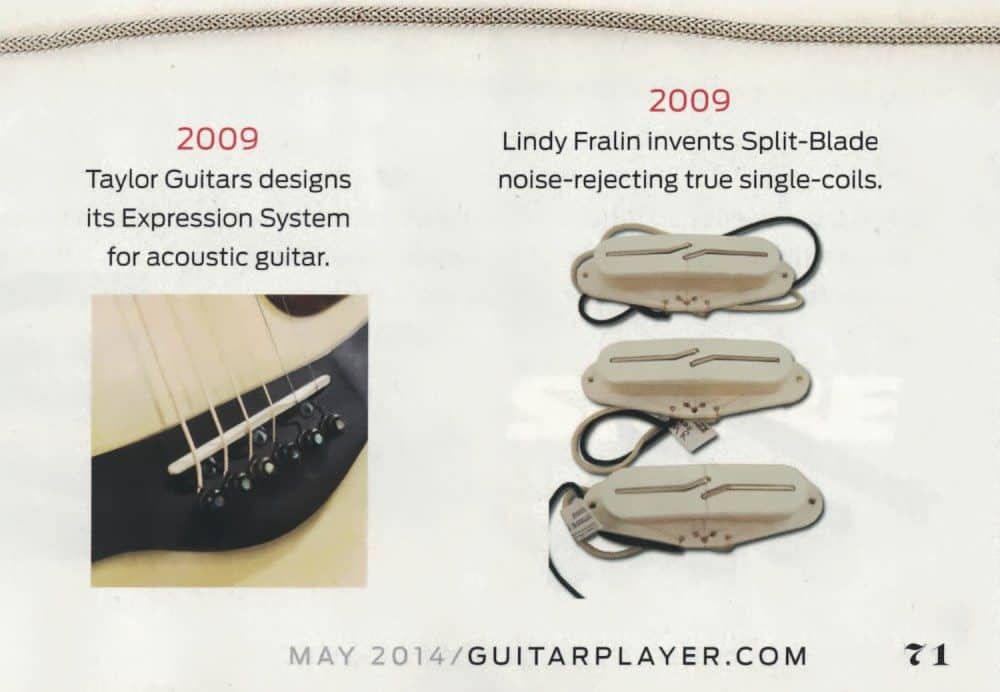 Guitar Player's Article: top 33 Pickup Innovations!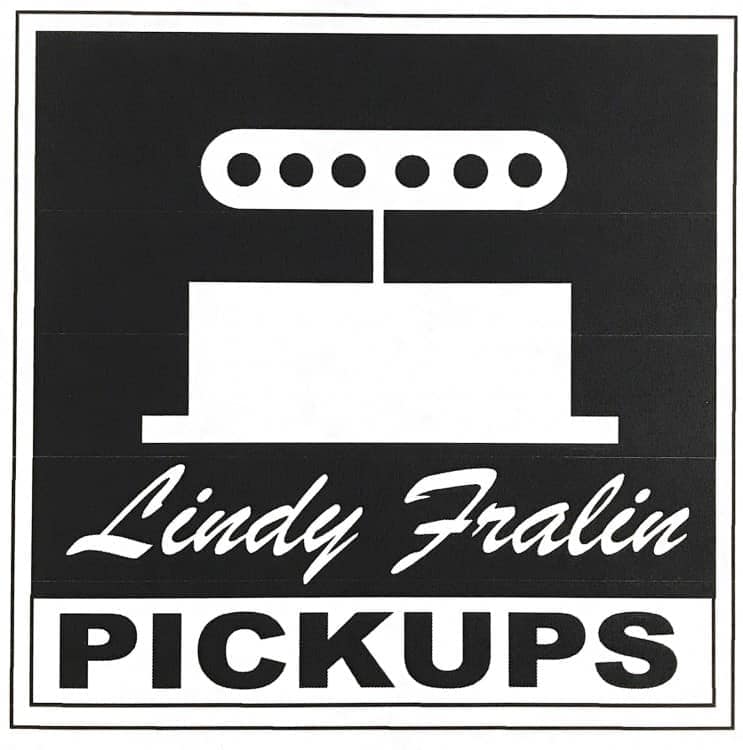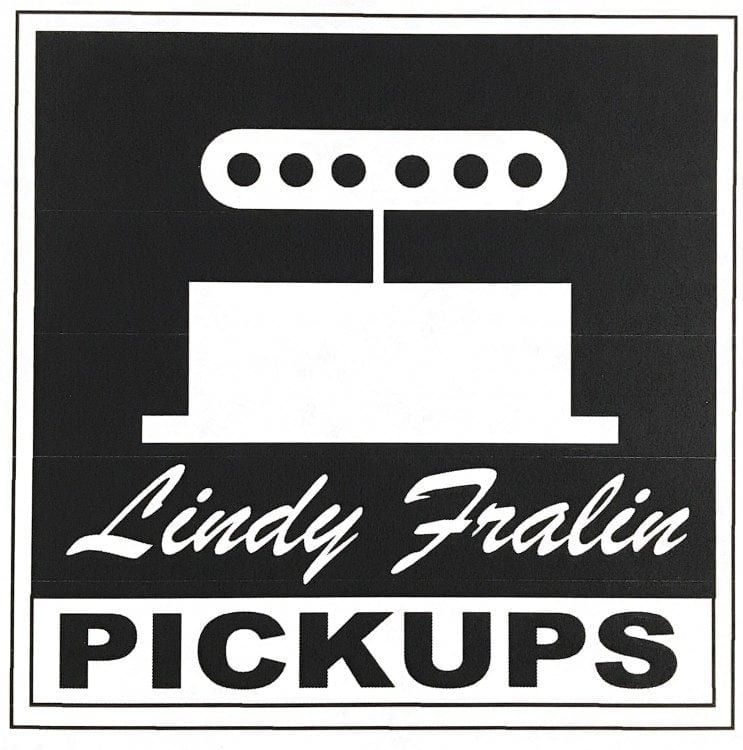 Fralin Pickups' Original Logo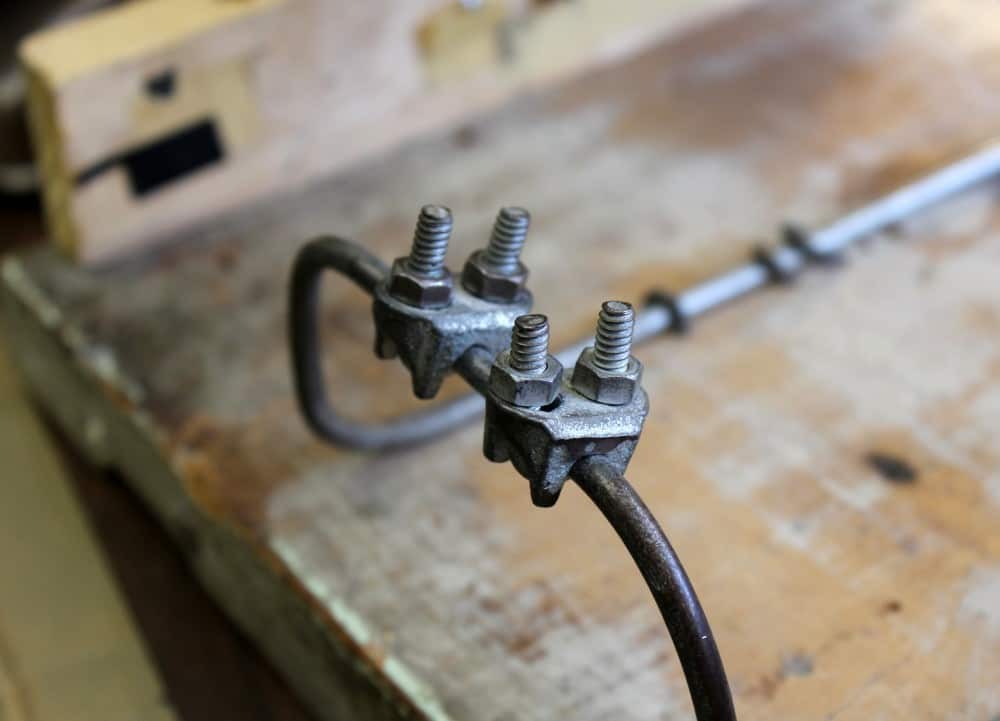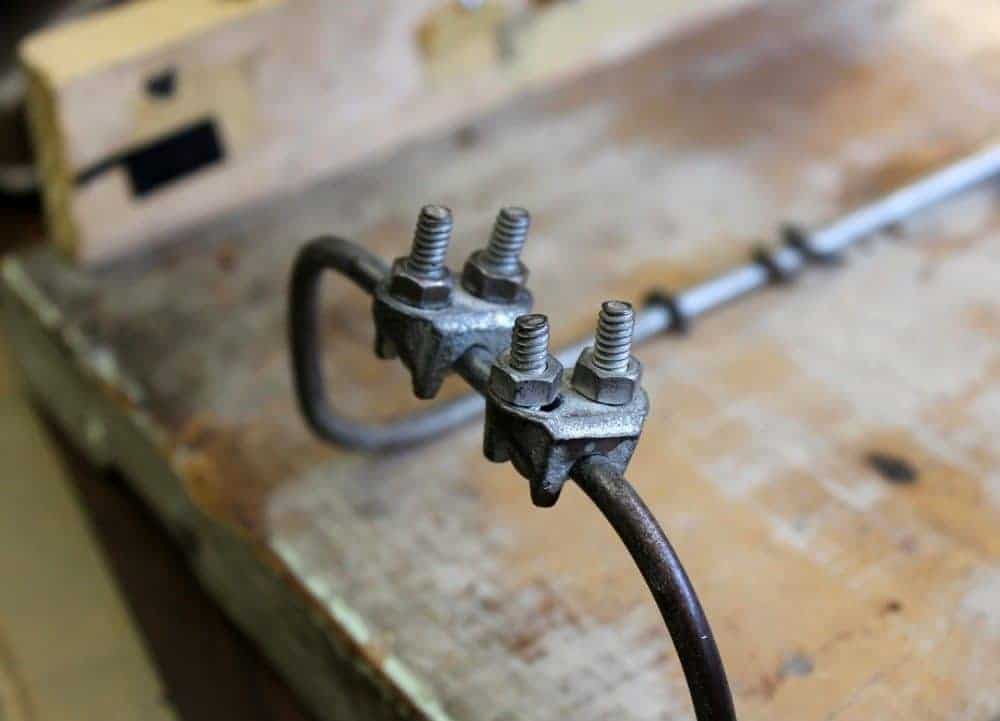 Lindy's Original Winding Machine - Wire Guides for making sure the wire doesn't spill out from the pickups' edge.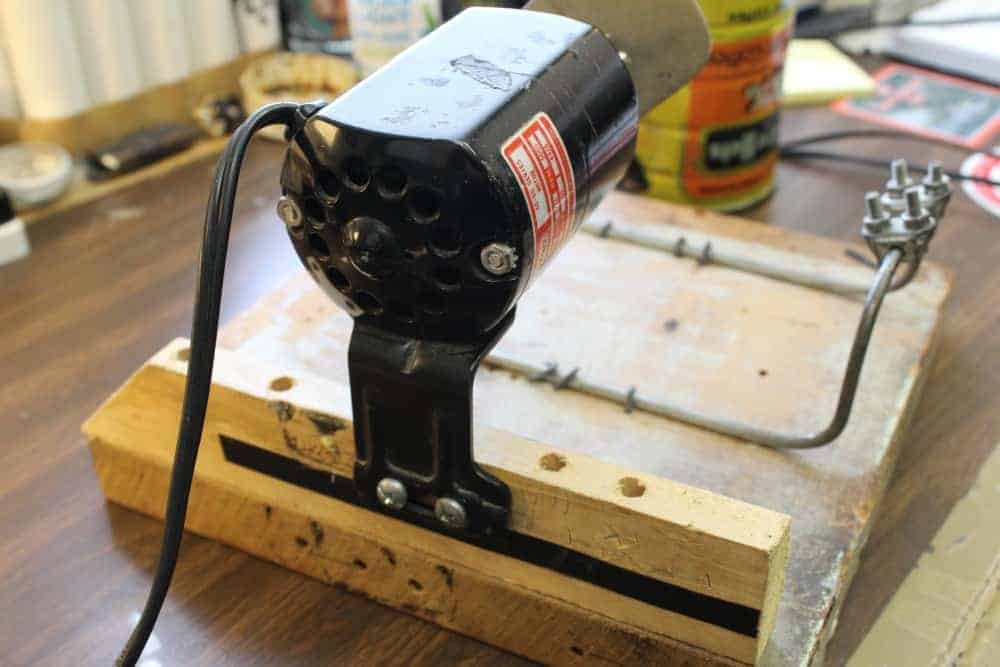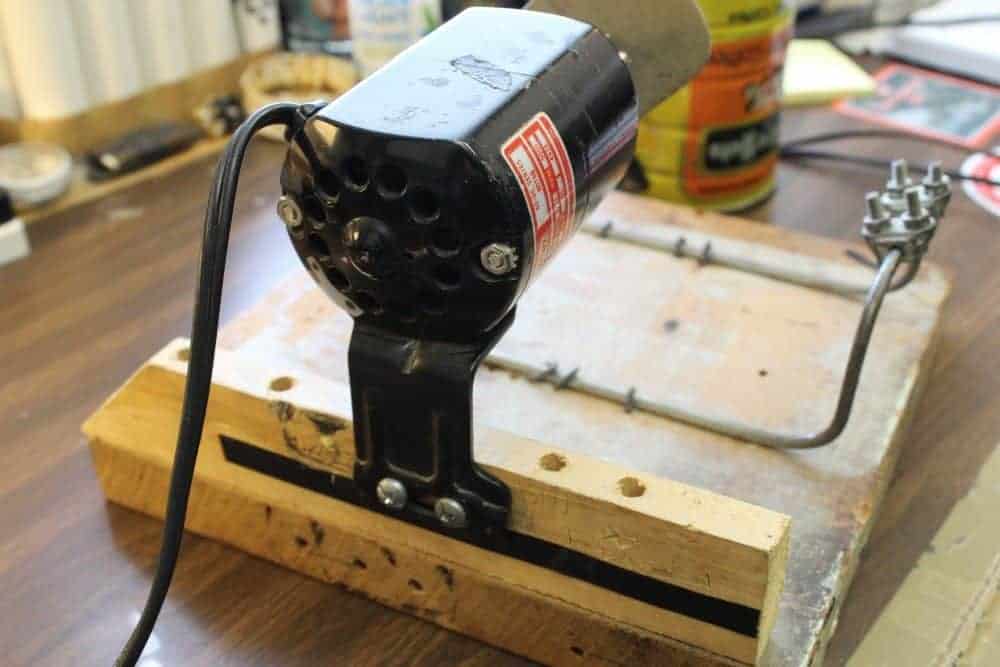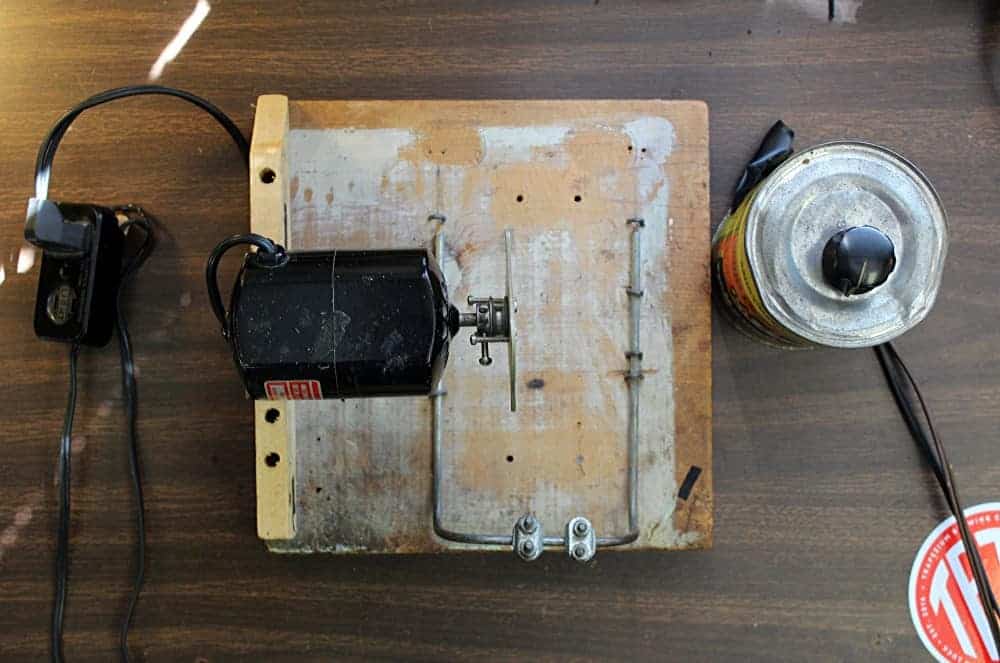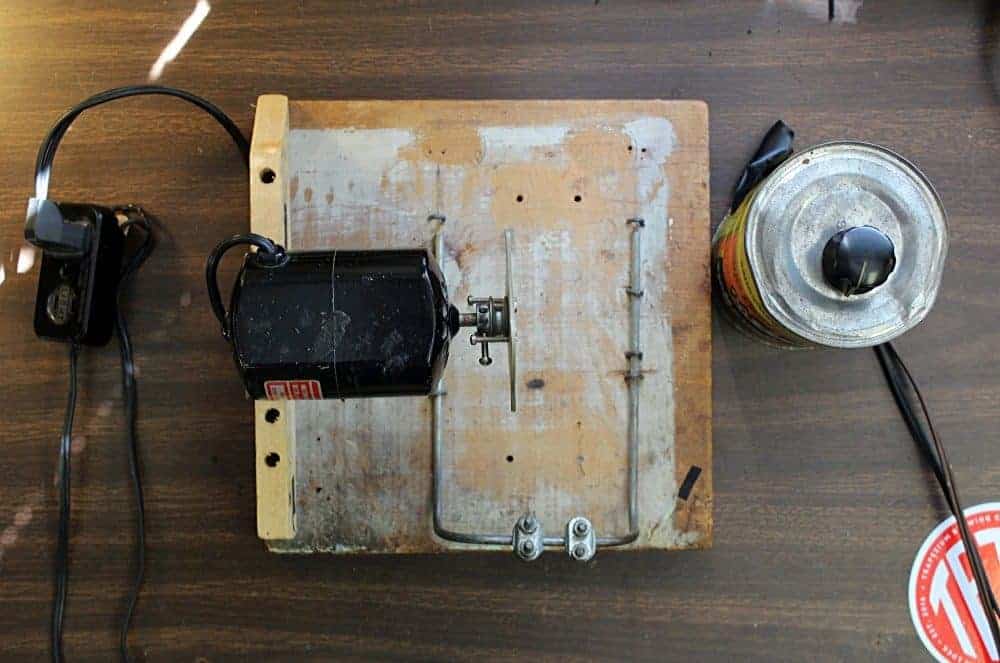 Lindy's Original Winding Machine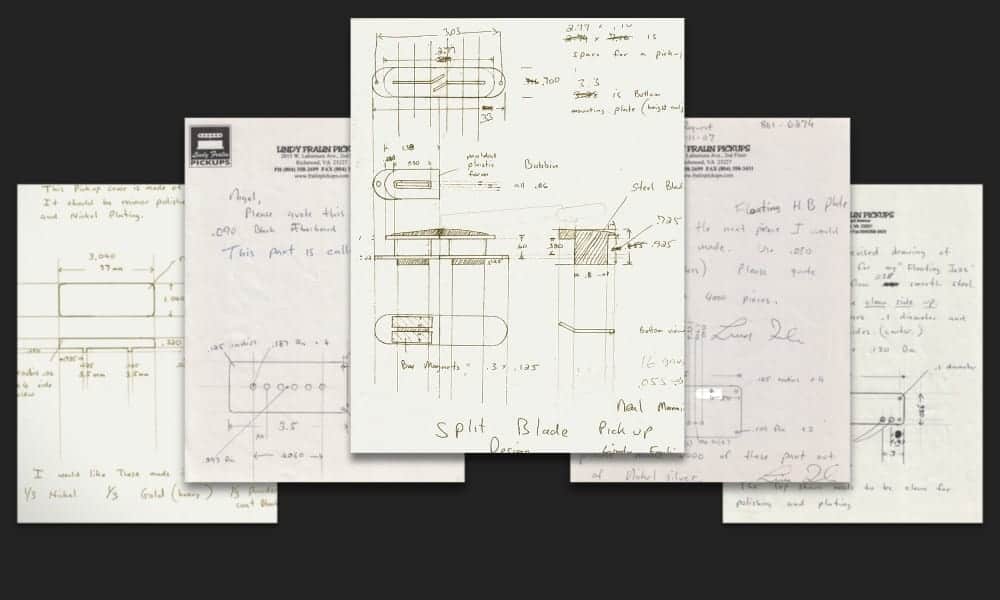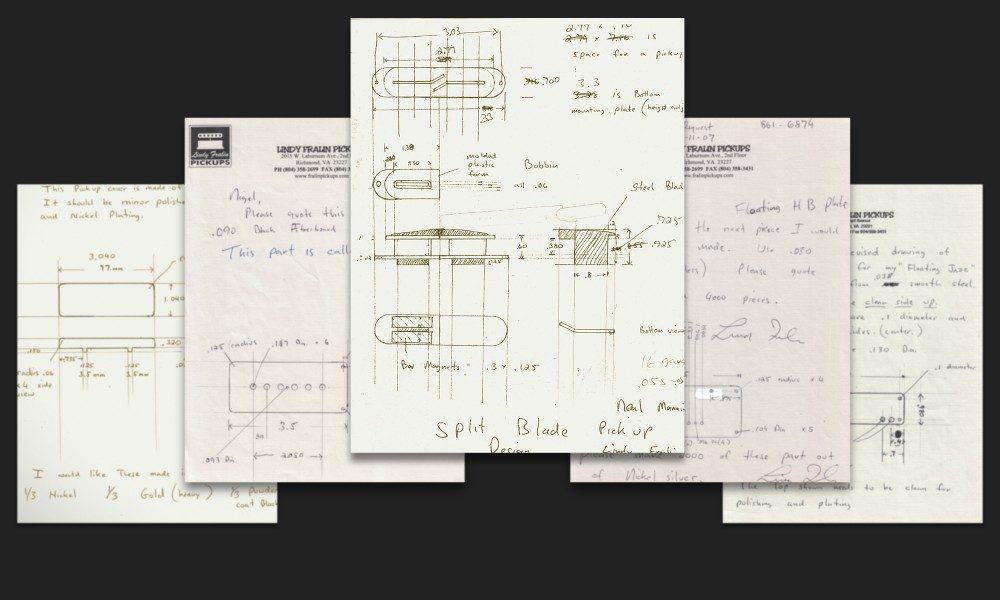 Lindy draws all of his technical drawings by hand. These are some of the originals.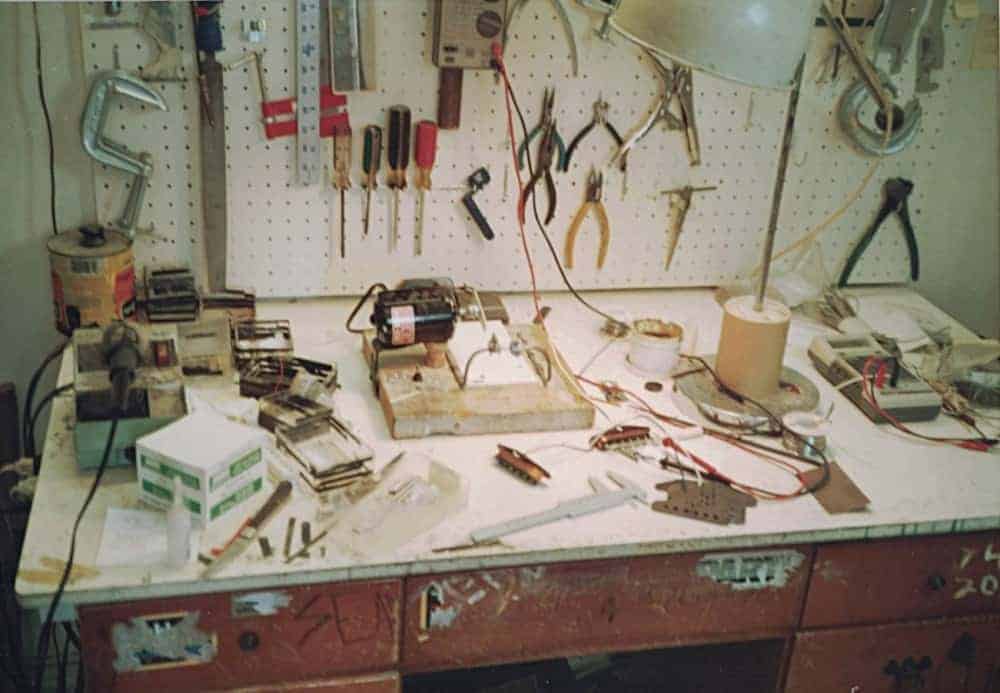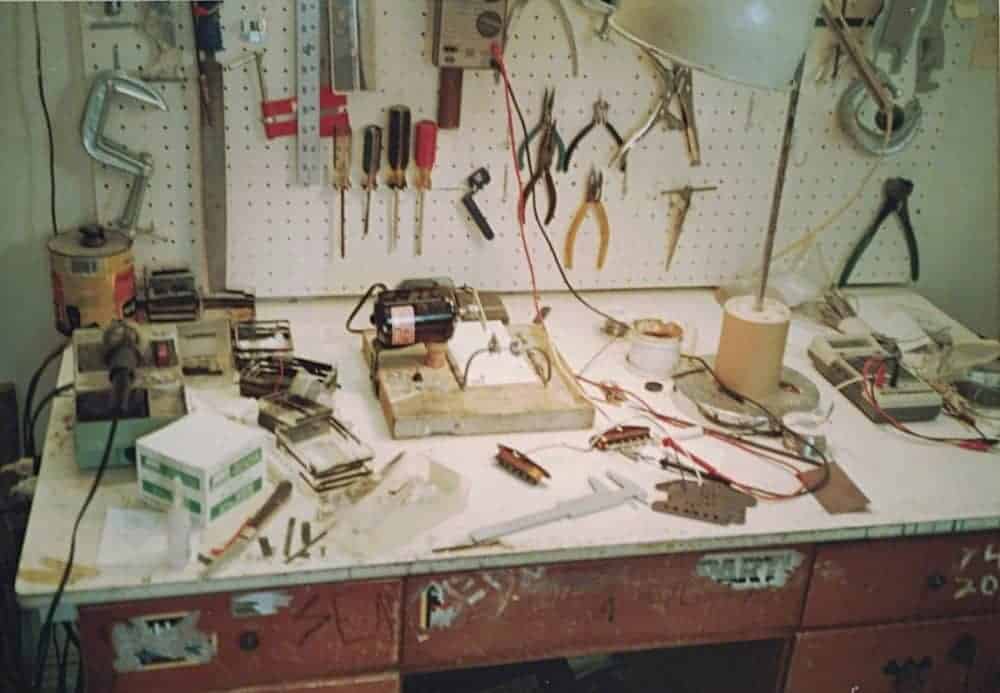 Lindy's Original Workbench - Still Messy!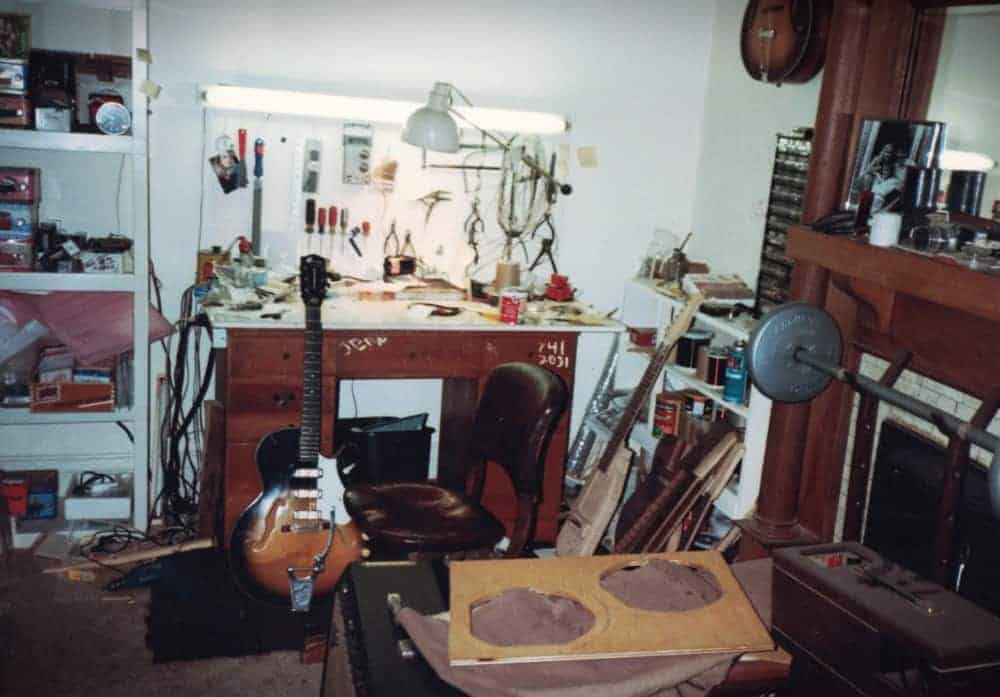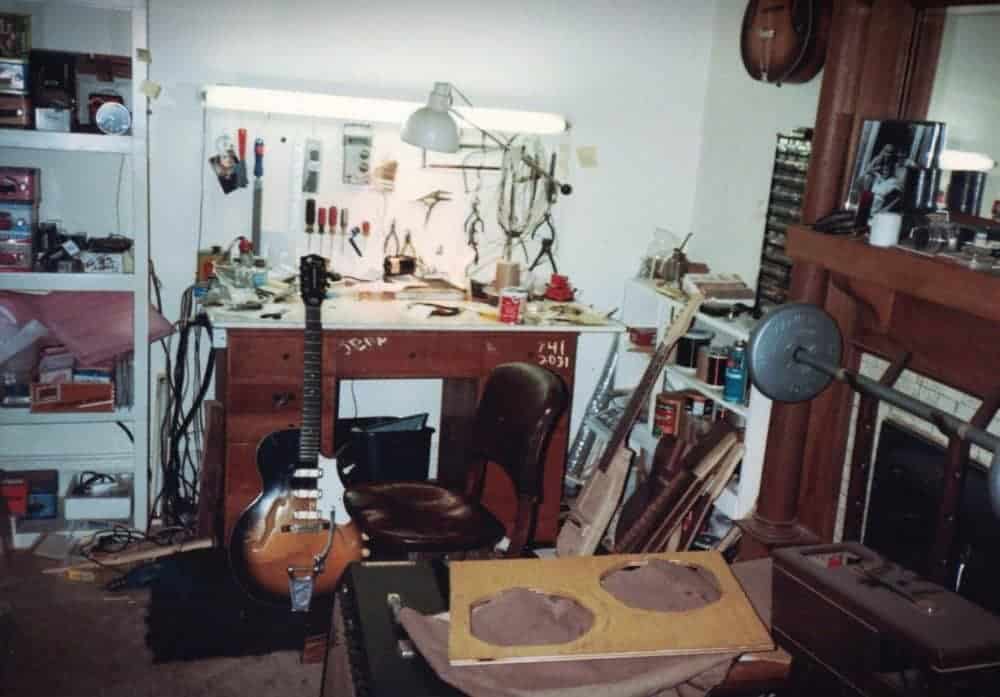 Lindy's Original Workshop!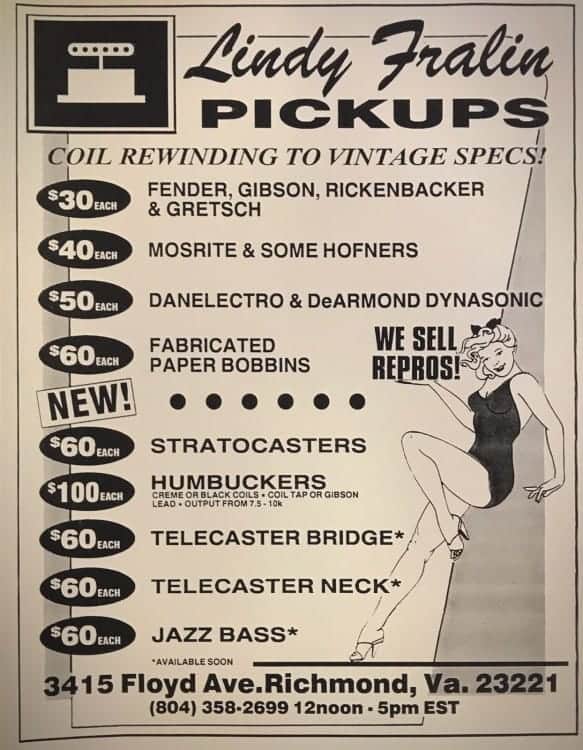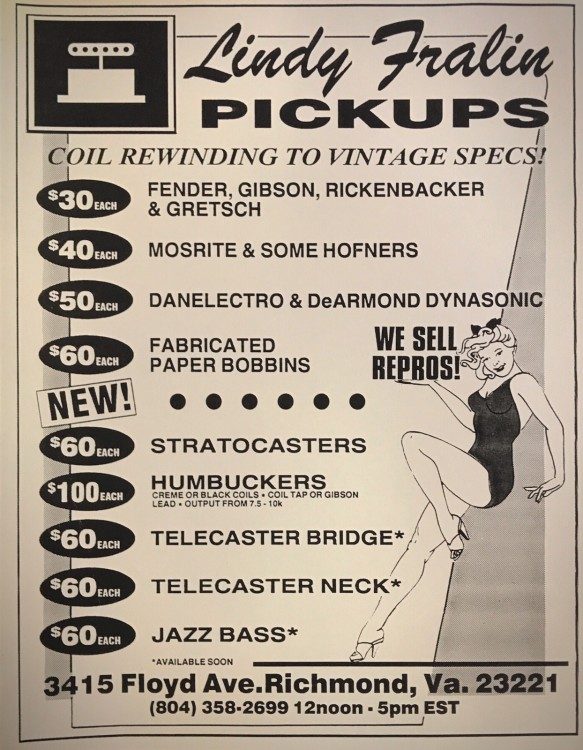 Getting Started! Our old Price List Cover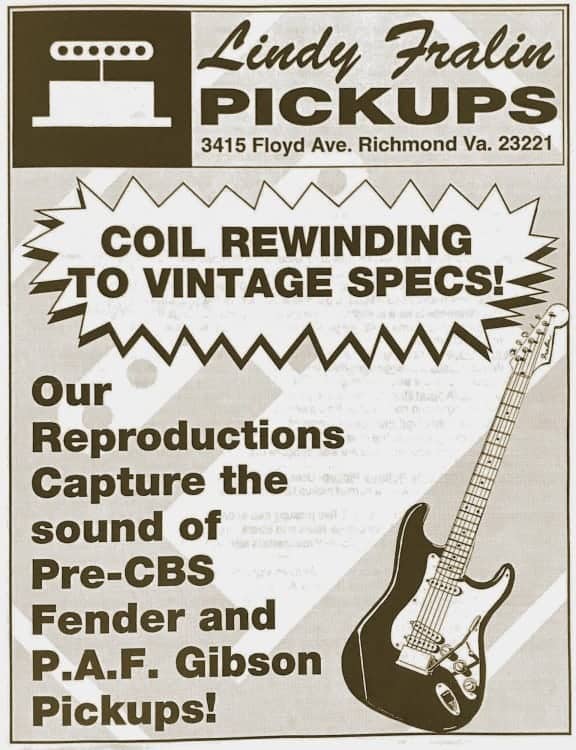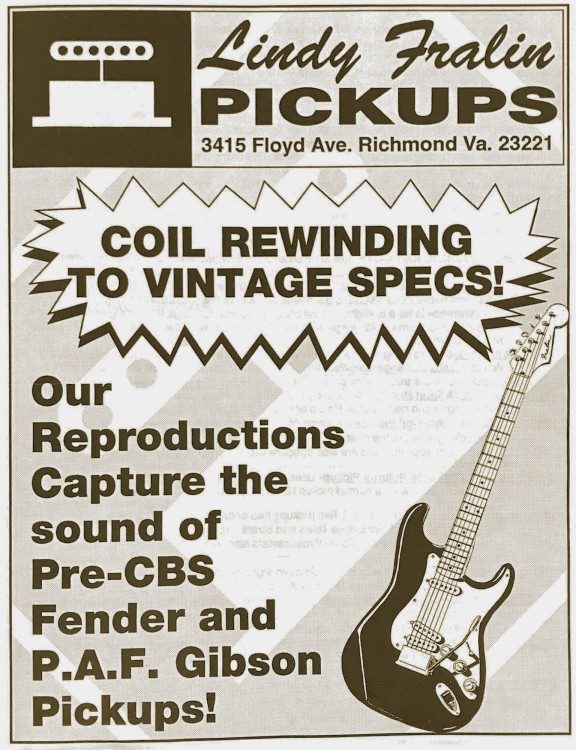 Old Price List Cover
Well, we made it. 30 years strong!
We've come a long way: from humble beginnings to now – one of the best-known guitar pickup makers in the world. Since 1989, we've been growing slowly and steadily, and we couldn't be more proud of that fact. For 30 years, we've strived to provide our customers with hand-made pickups, concentrating on quality, innovation, and vintage tone.
We're honored to be where we are today. Lindy Fralin's belief is that making pickups by hand is not the easiest route but by far the best-sounding one. All who work at Fralin Pickups share that belief. Over the past 30 years, Lindy Fralin has transformed his hobby into a full-fledged workshop with ten employees. Here's how it all started:
Our Humble Beginning:
Lindy started playing guitar at a young age. His first guitar was a Fender Mustang (although he wanted a Fender Stratocaster). Over the years, Lindy collected a few guitars and slowly learned how to repair and modify them. That curiosity led to the guitar's electronics.
Lindy started collecting broken pickups from music stores and began learning how to repair them. Fascinated by the inner workings of the guitar pickup, he began to study how pickups worked. Lindy started taking them apart – even peeling the coil one wrap at a time, and counting turns. He eventually met a friend who had built a pickup winding machine, which inspired Lindy to develop his own. Lindy created his winding machine from a scrap of wood, a sewing machine motor, a foot pedal, and a variac housed in a coffee can.
All this was taking place in a back bedroom in his apartment (see the slideshow below for photo).
Rewinds & More:
After Lindy built his winding machine, he commenced taking in rewinds and repairs. He slowly formed his business, one pickup at a time. His friend Steve at Angela Instruments helped Lindy by letting him put an ad in his catalog. Eventually, years of rewinding pickups led Lindy to start creating his own. Our Flagship product, the Vintage Hot, was the first product he designed!
Selling Strat replacement pickups and still rewinding and repairing, Lindy saved up enough money to invest in Telecaster pickups. After years of learning the inner workings, Lindy was now making a name for himself. A few distributors started taking a liking, then builders, and more!
Innovations:
After building his Strat and Tele pickup business for 4-5 years, Lindy started thinking about how to improve guitar pickups. For Lindy, it's one thing to improve the tone of an existing design, but, to create something unique is truly exciting.
His first pair of innovations was the P-92 and the Twangmaster. The P-92 is a Hum-Cancelling humbucker-sized P90 pickup – beefy and rich-sounding, with no hum. At the same time, Lindy was able to develop the Twangmaster. The Twangmaster is a Hum-Cancelling Single Coil-sounding pickup, in a Humbucker housing.
Next, Lindy started pondering how to eliminate hum on Stratocaster and Telecaster pickups. Unsatisfied with "Stacked" pickups, he used a left-right coil design and created the Split Blade. The Split Blade has found its way into many famous player's guitars – including Joe Perry from Aerosmith, who is a true fan. This design landed Lindy in Guitar Player Magazine's Top 33 Pickup Innovations article in May of 2014!
Today:
Today, Lindy comes into work every day. He still winds pickups, answers the phone, and ponders the next innovation. Lindy is an inspiration to all who work here – he's genuinely passionate about guitars, pickups, and tone.
To prove it, he still hasn't stopped innovating. Since the Split Blade, Lindy has developed many hum-cancelling designs. Our Hum-Cancelling P90s, Jazzmasters, and DynaSonics are just a few of his original designs.
Looking Forward:
As a shop, we have a lot more to look forward to. We've grown a lot over the last 30 years, and we look forward to growing more in the future. We have more unique pickup designs in the pipeline, so, stay tuned!
Last but not least, thank you. Thank you from the bottom of our hearts for being a player and a customer! Lindy always says, "Have fun, and play more!"