Push-Pull Blender Pot
Available! Estimated Lead Time: 2-3 Days
---
Quick Links:
Jump to Sound Clips and Product Info:
---
Push-Pull Blender Pot INFO:
Want to learn more about our Push-Pull Blender Pot? Here's all the information you'll need:
Push-Pull Blender Pot FEATURES:
Another Lindy Fralin original design! Lindy took our popular Blender Pot and designed a Push-Pull variation. Experience another layer of tonal configuration with Fralin Pickups Push Pull Blender Pot. This Custom Push-Pull Pot incorporates the Blender Pot element to allow you to blend and split at the same time. There are many uses for this pot, so let's get into some cool ideas!
This Push-Pull Pot's Shaft is 1/2″, long enough to go into Les Pauls!
---
Blender Pot With Coil Split: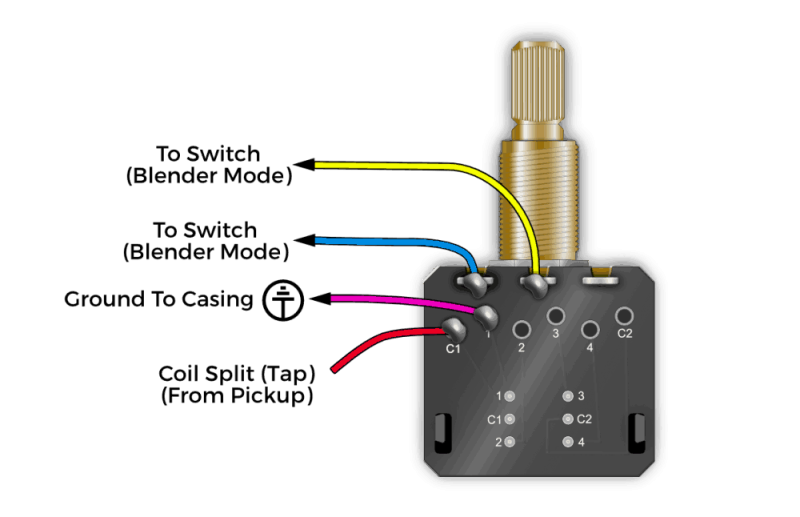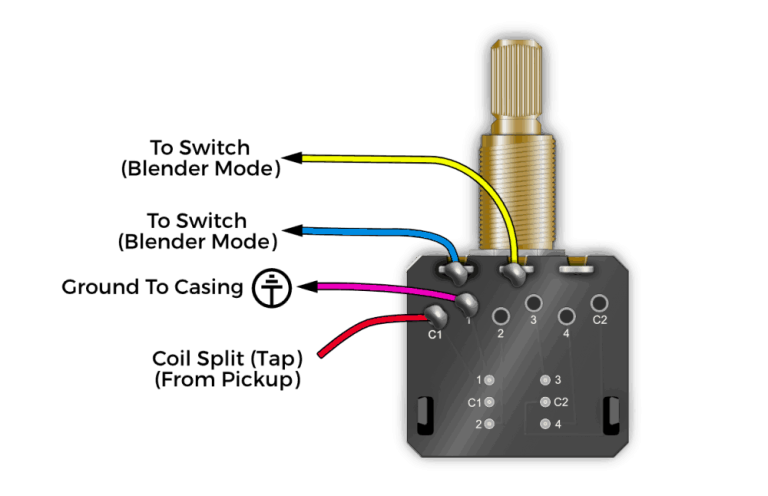 With this modification, you can use the Blender Pot, like normal, but use the Push-Pull switch section to split any Humbuckers you may like. This is a great modification when we hear customers who want a Blender Pot on their HSS Strat, but also like to use the Tone 2 as their Split.
---
Blender Pot Coil Split (Partial Tap):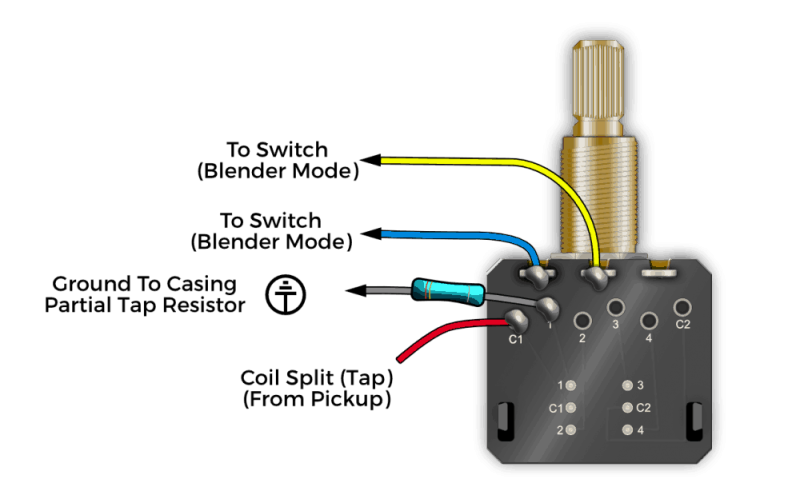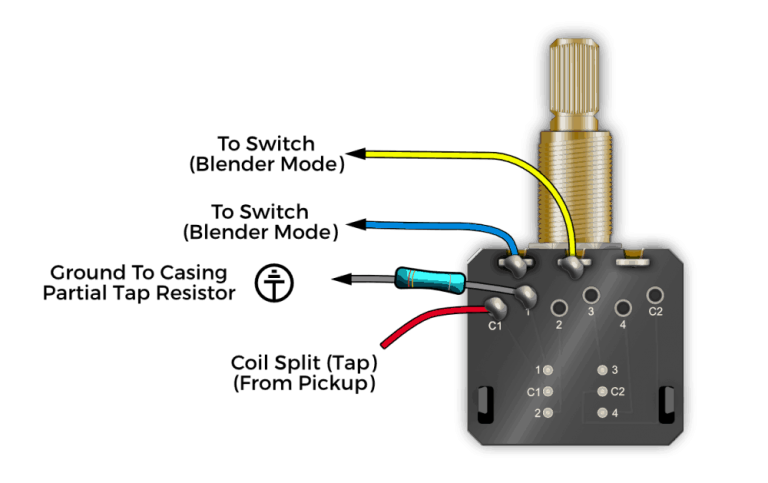 Just like the above-mentioned modification, except this time, with a Partial Tap Resistor. This helps any Low-Output Humbuckers achieve a more convincing single-coil tone when split. Furthermore, you can run the Blender Pot separately to achieve a blend of Single Coil & Humbucker tone.
---
Blender With Phase Reverse: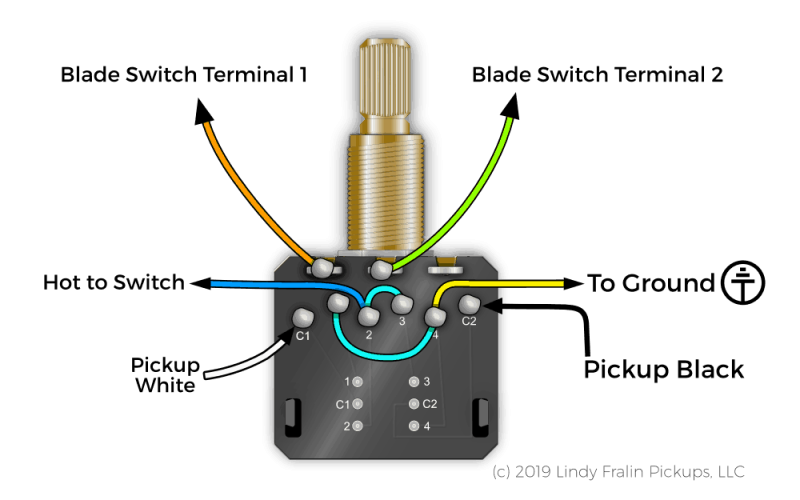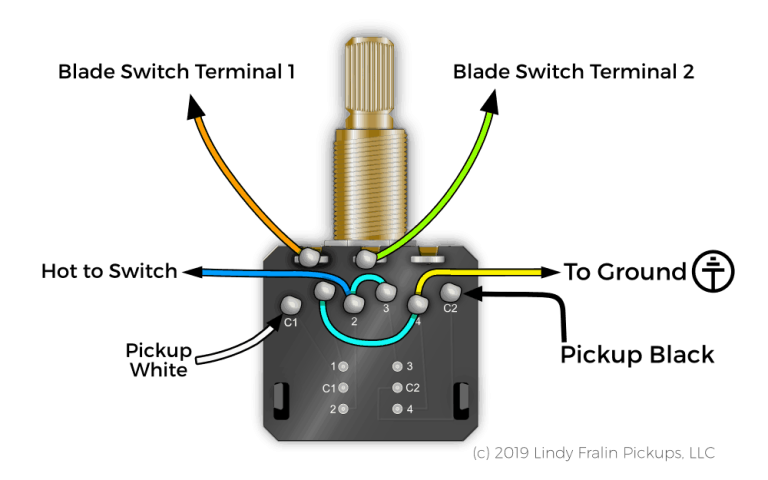 This modification allows you to reverse the phase of one pickup, then use the Blender Pot to blend between fully in, and out-of-phase tones! Lindy uses this on a custom Telecaster with 2 P90s. He will pull up, giving him an out-of-phase tone. Then, using the Blender Pot Element, he can dial in just the right amount of Phase Reversal – pretty cool!
---
No-Load Push Pull Pot:
Our Blender Pot element takes the pot completely out of the circuit when it's on "10". This means that you can use this Push-Pull Pot as a No-Load pot! A great example would be a No-Load Tone Pot. Simply wire the pot section like a normal Tone Pot and the Blender Pot as needed!
Sizing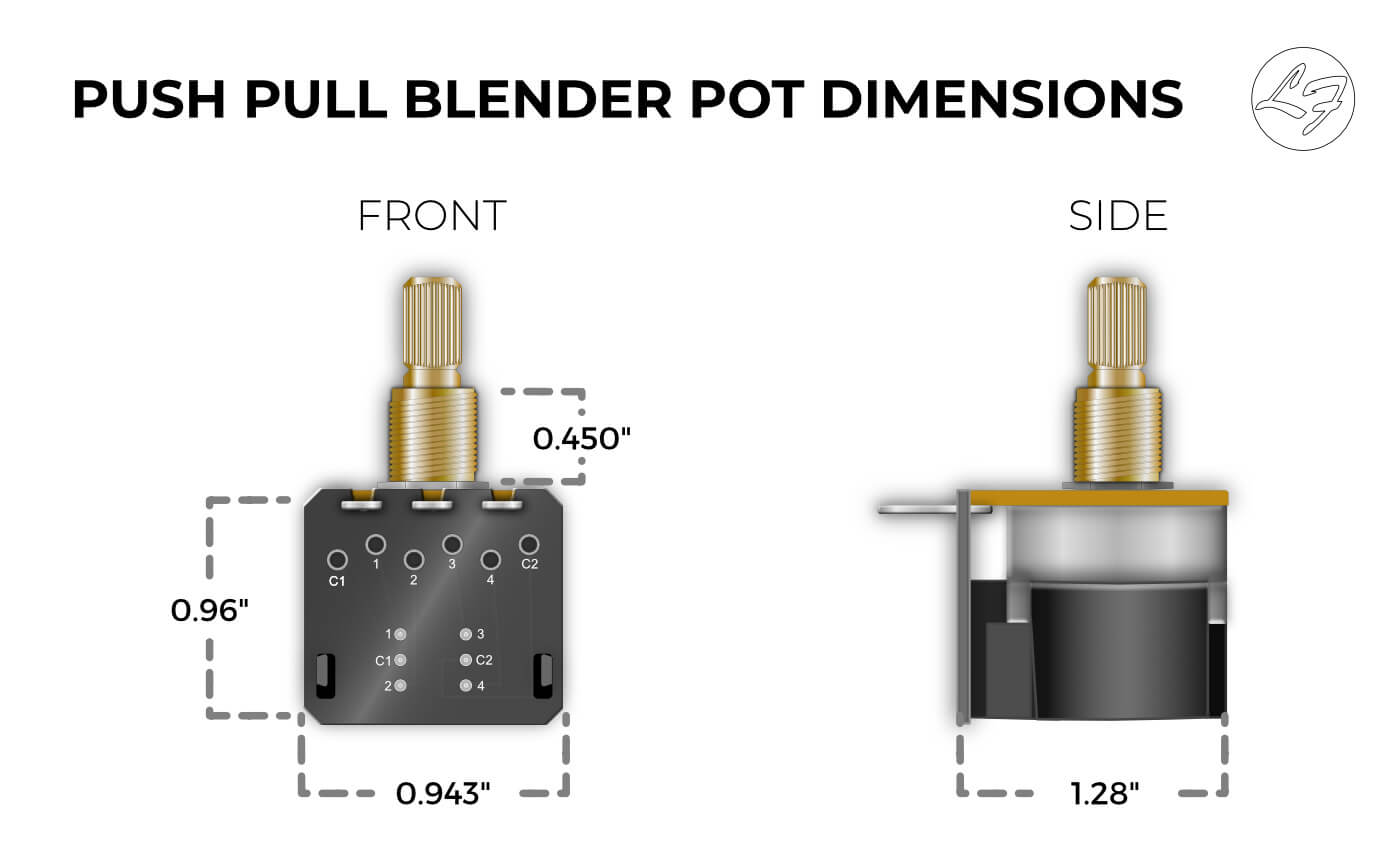 Coming Soon
We don't have Tech Specs at the moment, but we will have them up soon!
Push-Pull Blender Pot FAQ's
Coming Soon!
At this time, there are no FAQ's...yet.
---