Blender Pot
$12.00
The Fralin Blender Pot gives you the ability to blend your Neck and Bridge Pickups, as well as getting all 3 on single-coil guitars. This is a great product for those who love to "tinker" with wiring, like Lindy!
In Stock
---
Blender Pot Info:
Want to learn more about our Blender Pot? Here's all the information you'll need:
Blender Pot FEATURES:
Infinite Possibilities.
One of our favorite and most powerful mods, the Fralin Blender Pot is an easy way to blend your Neck and Bridge pickups to achieve new tones. Achieve Telecaster tones on a Fender Strat by blending the Neck and Bridge together. Blend all 3 pickups together by choosing either position 2 or 4 and playing with the pot. It installs easily by replacing your tone pot 2 (closest to output jack). See below for a simple install:
---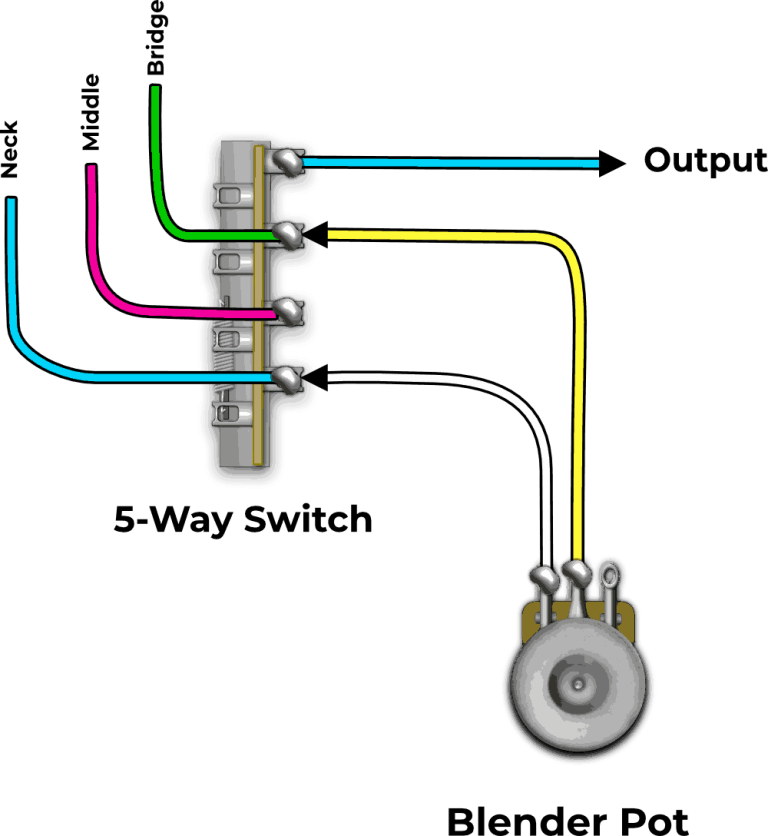 Installation Note: The Blender pot's wires must be installed into the same terminals as the pickups, otherwise, this modification will not work correctly.
---
With this mod, you can Coil-Tap Humbuckers, Blend 2-Pickup Guitars, and forget 2 Volume Knob wiring.
Follow the instructions here to wire it up in a Standard Fender Stratocaster, utilizing a Master Tone.
The Blender pot includes the following hardware for mounting: Hex Nut and Lock Nut.
---
CUSTOMER REVIEWS
Trying to leave a review for our Blender Pot? Leave one here.