Resistors
$4.00
Resistors can solve a lot of problems in your guitar. We have a few types handy.
PRODUCT INFORMATION:
POWERFUL TOOL, SMALL FOOTPRINT.
Resistors are an incredibly handy tool to have in the toolbox. At Fralin Pickups, we use them all the time. We use a 500K resistor to 'Fake Out Single Coils' and a 7K resistor to provide a more usable tone when splitting a low output humbucker.
7K RESISTOR:
Also known around the shop as our Partial Split Resistor, this resistor solves the problem of wimpy-sounding single coil tones when splitting a low-output Humbucker.
Stronger Humbuckers, like our High Output Humbucker, don't have this problem. Only our lower output humbuckers (Pure P.A.F., Modern P.A.F.) can really benefit from the 7K Resistor. See the installation diagram below, utilizing a Push-Pull Pot: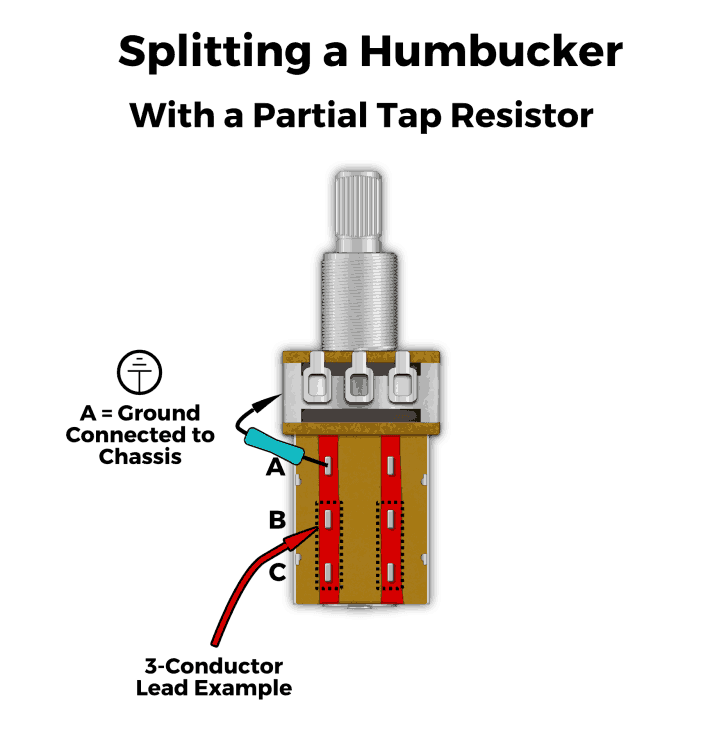 500K RESISTOR:
We use this to 'Fake Out' our single coils in a Fender Setup.
Alright, "faking out" seems a little vindictive. However, when you have a Telecaster with a Humbucker in the Neck and a Single Coil in the bridge, it can be tough to make those two pickups play nicely together (read our in-depth article on this topic here).
WHEN TO DO IT:
Let's set the stage: You have a Telecaster with a Humbucker in the neck and a Single Coil in the Bridge. The Humbucker needs a 500K pot to sound good, and Single Coil sounds best on 250K pots. You only have one volume pot – how can you compromise? Put a Resistor From The Bridge Pickup Hot To Ground.
HOW TO WIRE IT UP:
CUSTOMER REVIEWS
Trying to leave a review for our Resistors? Leave one here.