GIVE YOUR JAZZMASTER A LEG-Up.
You know the tone of the famous Jazzmaster. It's unique pickup design gives the guitar a completely unique sound. Unlike a Tele or a Strat, the Jazzmaster is famous for having a large, flat coil, and shorter magnets. These unique attributes change the tonal characteristics of this pickup. To give our pickups a balance of clarity, midrange and output, we hand-build and scatter wind them.
---
FEATURES:
AlNiCo V Magnets
Scatterwound, hand-wound coil pattern
Black or White cover options
Thick, meaty tone that's not sharp or tinny
USA-Made magnets and wire, hand-wound, one at a time.
---
SOUND:
You can expect a larger-than life, thick tone that is well-balanced across the spectrum. Expect enhanced clarity, definition, and pick-attack. Lows are loud and clear. Highs have a round top-end, without the sharpness found in other guitars. Single notes will have a nice, solid sonic footprint without sounding thin. We use 42-gauge Heavy Formvar wire and AlNiCo V magnets to give this pickup a beefy, thick tone that you will love.
Depending on which output you choose, the tone will change. If you want the cleanest tone, opt for Vintage Hot output. If you want something a little darker and thicker, go for the Blues Special Output. Finally, if you want the thickest and darkest tone, go for High Output. High Output sounds best with 500K Pots.
We also make this model in a Hum-Cancelling Jazzmaster Set, and a Steel Pole Set, for P90 tone in a Jazzmaster.

---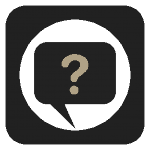 FAQ'S
What Output should I choose? For a thinner, clearer sound with pronounced top-end and a clear bottom end, opt for the -5% underwind. For a thicker, beefier tone with darker highs and stronger lows, opt for the +5% overwind. This will increase the output of the pickup by 5%, decrease the highs by 5%, and boost the mids by 5%.
What's the difference between Single Coil Jazzmaster and Hum-Cancelling Jazzmaster pickups? The Hum-Cancelling Jazzmasters tend to have a slightly thicker and darker midrange. They also have a bit more output. Both sound clean and clear.
How far away do the strings does the pickup need to be? Push your Low E String down at the highest fret. Measure from the top of the pole piece to the bottom of the string. Ideal starting location should be 1/8? on the bass string, and 1/16? on the treble string, when the High E string is pushed down at highest fret.
Wiring Diagrams? We don't have any Jazzmaster wiring diagrams at the moment. You can find a bunch of them on the internet. Our White lead is Hot, and our Black lead is Ground.
---
TECHNICAL INFORMATION: