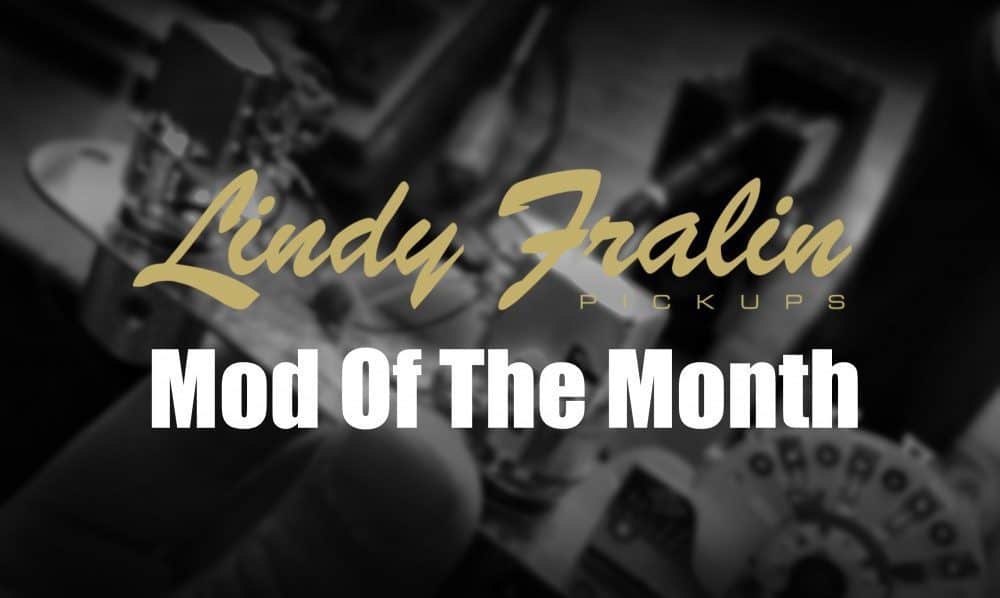 August Mod Of The Month: Push Pull Volume Kit
---
For August, we're talking about the Fralin Volume Kit, or Treble Bleed Circuit. The Volume Kit is basically a Capacitor and Resistor tied together to solve a simple problem on your guitar – loss in highs when you roll your volume down. On traditional volume pots (250K's are the worst for this), when you roll your volume down, your tone gets darker. The midrange and bass is preserved, but your highs go right down the drain.
Some players actually like this, some don't. This mod is a quick way to get the best of both worlds. Using a 250K Push Pull pot, we can wire up the Volume Kit and select it when we want to use it, and put it away when we don't.
Here's what we'll need to preform the mod:
Soldering Iron with Basic Soldering Skills
---
How To Wire It Up:
This mod will take the place of your Volume Pot, so, follow the wiring diagram below and you'll be good to go!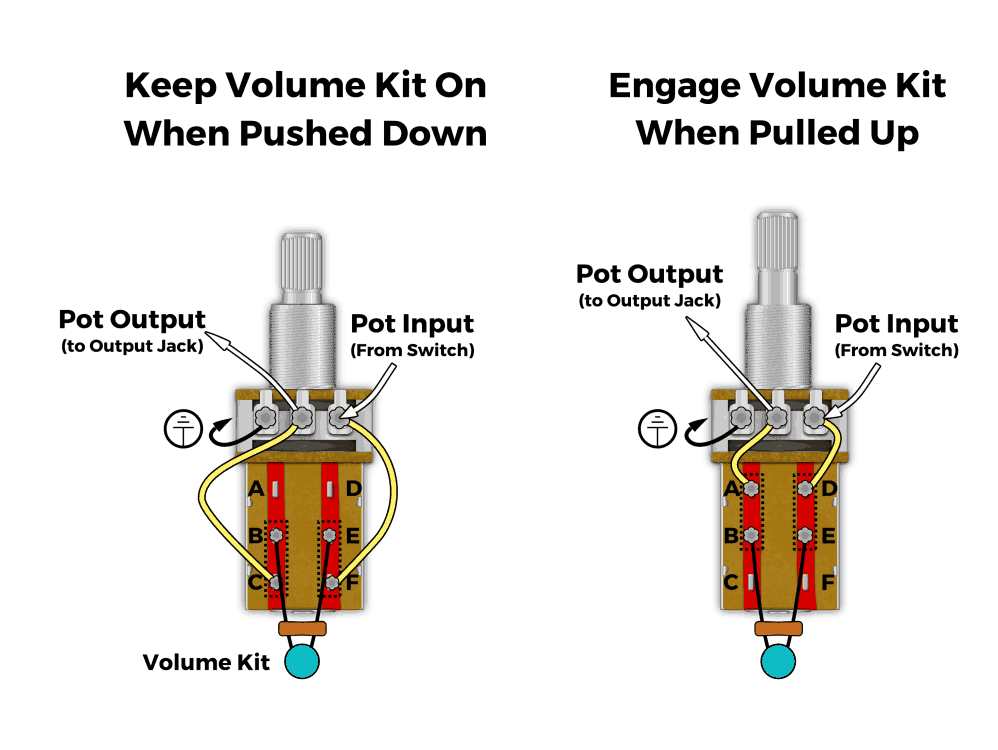 How it works:
When pushed down, your signal is entering through lug A, but it ends there, as it doesn't have anywhere to go.
Pulling up, A & B and E & D are now connected, connecting the Volume Kit to your circuit.
If you want to reverse this, simply move the Connector Wires (two cream wires in the photo above) to Lugs C & F. This will remove the Volume Kit when you pull up.
---
We hope you dig it! Let us know what you think in the comment section below!
---
---
---