Fralin Volume Kit
$6.00
The Lindy Fralin Volume Kit keeps your treble intact while you roll your volume down. Quick and easy to install, this part is great for maintaining superb high-end, with the versatility of your volume knob.
In Stock
---
| SPECIFICATION | VALUE |
| --- | --- |
| Capactitor Value: | 0.022mfd |
| Resistor Value: | 220K |
---
Fralin Volume Kit FEATURES:
Your Problem: You roll down your volume knob, and your treble goes with it.
Solution: The Lindy Fralin Volume Kit.
The Fralin Volume Kit utilizes a .002mFd Capacitor and a .200 Resistor to solve this problem. The Volume kit will install on the lugs of your Volume Pot and will bleed treble as the Volume Pot rolls down. This is essential for Country, Blues, and Rock guitarists who want to keep their high end and utilize their volume knob.
For the installation of our Push-Pull mod, see our page here.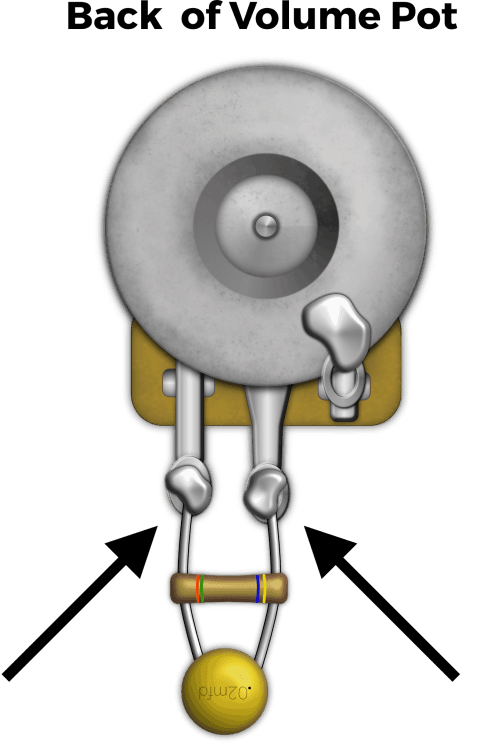 ---
CUSTOMER REVIEWS
Trying to leave a review for our Fralin Volume Kit? Leave one here.