High Output Tele
High Output Tele Pickups are wound with more wire than the Stock Tele set for a lot more power and darker sound. Fralin High Outputs are perfect for those looking for more power than our Blues Specials. They are dark and thick, perfect for balancing a bright Telecaster or mixing with P90's or Humbuckers.
Quick Links
Jump to Sound Clips and more Info:
---
Aggressive, Mean Tele Tone
Want to learn more about our High Output Tele? Here's all the information you'll need:
High Output Tele FEATURES:
Are you looking for the thickest Telecaster Tone you can get with traditional looks? Lindy Fralin's High Output Telecaster Pickups are for you. These pickups have the most output out of our Alnico Telecaster line. If you have a bright-sounding guitar, this set will help balance the treble and emphasize the mids. Because Fralin High Outputs sound best with 500K Pots, this makes them an ideal choice if you plan to combine with a humbucker or P90. Here is a birds-eye view of the Fralin High Output Telecaster Pickups:
Features:
Modified Fender specifications for boldest tone
Loudest and highest-output Telecaster replacement we make
High output so you can mix with P90s and Humbuckers
Compensated Bridge for even volume across all pickups
USA-made Alnico 5 Magnets for optimal tonal balance and output
Two magnet staggers available for different fingerboard radiuses
Hand-wound with our "Sectioning" technique for unique, dynamic tone
Hand-built fiberboard Bobbins for unrivaled quality control
10-Year Warranty on manufacturing defects
Sound
Tonal Graph for High Output Tele:
The tone graph below for our High Output Tele features Lows, Midrange, Highs, and general Output.
---
How do they sound? Thick, dark, and quick to break up! Whether you play clean or dirty, you'll be impressed by the massive midrange and smooth highs this set provides you. You'll notice the compressed beefy tone and low-end growl, perfect for combining with other pickup designs, like a Humbucker or P90.
You can expect a less emphasized attack as the highs are smoother and darker than our Standard Tele sets, like our Blues Special, which features a more pronounced pick attack. Due to this set's compressed, thick nature, you can expect to move away from the tone of the Telecaster. With distortion, you'll notice a smooth grind that will transform your Tele into a real tonal powerhouse.
Are you looking for a Hum Cancelling Tele pickup that actually sounds like a Tele? Check out the High Output Model of our Split Blade Tele Pickups
It all starts here: Our manufacturing process allows us to achieve unparalleled quality control. Our High Output Tele Pickups consist of locally-stamped fiberboard and USA-Made Alnico 5 Magnets – in fact, 100% of the High Output Tele set is USA-Made, including every part.
We wind each pickup by hand, one at a time, and wind each pickup using our proprietary "Sectioning" technique. This gives the pickup a sweet, clear tone. Finally, we wax-pot the pickup to prevent microphonics and to preserve the pickup for years to come.
Sizing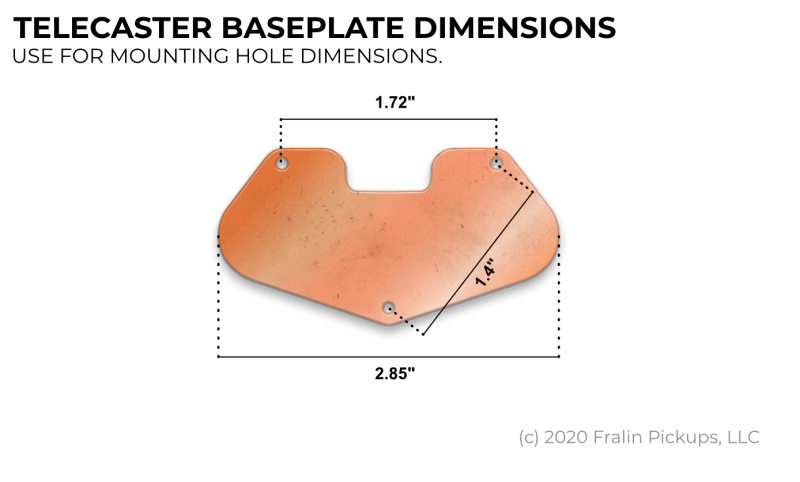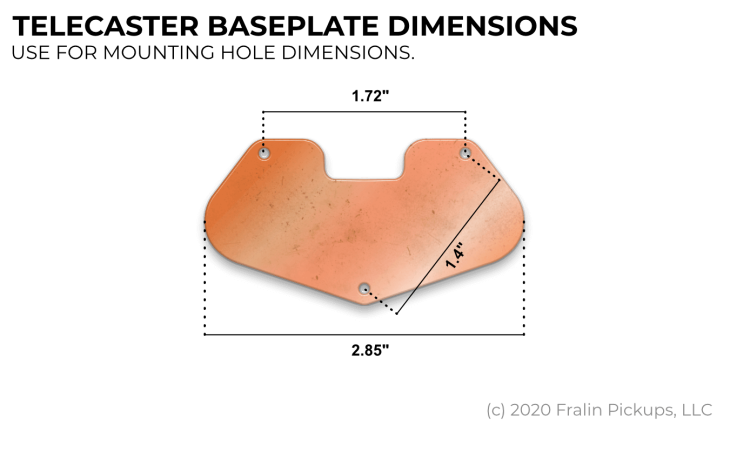 Tech Specs
See below for the estimated DCR and Polarity Information for our High Output Tele.
| SPECIFICATION | VALUE |
| --- | --- |
| Neck Ohm Reading: | 8.1K 1 |
| Bridge Ohm Reading: | 10K 1 |
| Neck Polarity: | Counter-Clockwise Coil Direction, North To Strings |
| Bridge Polarity: | Clockwise Coil Direction, South To Strings |
| Wire: | USA-Made 43-Gauge Single Poly Nylon |
| Magnet: | USA-Made Alnico 5 |
| Recommended Pot Value: | 500K |
| Recommended Cap Value: | 0.02mfd 2 |
---
More Information:
1 Ohm Readings can vary due to a multitude of factors, including ambient temperature, multimeter calibration, different wire batches, and other factors. Due to this, ohm readings are approximate. Learn more about Ohm Readings here.
---
2 We recommend a 0.02mfd Cap Value on most guitar and bass pickups. The exception is a Magic Cap, which Lindy prefers on the Bridge Pickup of Fender® guitars only. Learn More about Caps Here.
---
High Output Tele FAQ's
General FAQs
Here are quick answers to common questions we get:
What Ohm Readings does your High Output Tele have?

Navigate to our Tech Specs tab for complete Ohm Readings and more useful information.

Will this pickup fit my instrument?

Check our "Sizing" tab for the size of the pickup. No Sizing tab? Check under the product image gallery for dimensions.

Is your Lead Time of 2-3 Weeks accurate?

It really depends on the shop capacity at the moment, and the size of your order. Feel free to give us a call for an accurate lead time. We always try to underpromise and overdeliver.

What pickup height do you recommend setting your High Output Teles to?

Our recommended Pickup Height is 1/8" (3.175mm) on the Bass Side and 1/16"( 1.5875mm) on the Treble Side. Measure by holding the corresponding side down at its highest fret and measure from the bottom of the string to the top of the pole piece.
---
GET IT PREWIRED
Go the extra mile and combine our High Output Tele with a Telecaster Control Plate!:

STAY IN TOUCH
Subscribe To Our Newsletter