Firebird
Our Firebird Replacement Pickups are an authentic reproduction of the '60's Firebird®. Bright and clear. We have upgraded the materials for a warm, rich and dynamic smooth tone.
---
Quick Links:
Jump to Sound Clips and Product Info:
---
Firebird INFO:
Want to learn more about our Firebird? Here's all the information you'll need:
Firebird FEATURES:
Fralin Firebird pickups will breathe new life into your guitar: original or re-issue. Featuring a bouncy, rich, tone, you're guaranteed great versatility. USA-Made Materials and hand-made quality makes our pickups an improvement over the original design.
Snappy and Bright bridge pickup
Warm, rich, and full-sounding neck pickup
AlNiCo Bar Magnets for a smooth, full-range tone
Built with USA-Made parts in Richmond, VA.
Sound
Our Stock Set utilizes a Stock-wound Neck and a +4% Bridge. This allows for complete and even volume across all positions. The +4% Bridge sounds snappy, bright, and is pretty quick to get dirty. In the Neck position, the Fralin Firebird sounds great clean or dirty. The lows are bouncy and rich, where the highs are round and clear. Our Firebird pickups are the perfect solution to get away from a shrill-sounding guitar. Ours sound full, with extended range and excellent articulation, clarity, and dynamics.
---
Tech Specs
See below for the estimated DCR and Polarity Information for our Firebird.
| SPECIFICATION | VALUE |
| --- | --- |
| Stock Ohm Reading: | 6.5K* |
| +4% Ohm Reading: | 10.2K* |
| +8% Ohm Reading: | 11K* |
| Magnet Wire Material: | USA-Made 42 / 43 Single Poly Nylon Wire |
| Magnet Material: | USA-Made Alnico 5 |
| Baseplate Material: | USA-Made Nickel Silver |
| String Spacing: | 2.1" (53mm) |
| Cover Material: | USA-Made Nickel Silver |
| Polarity: | Reversible with 2-Conductor Lead |
| Recommended Cap Value**: | 0.02mfd |
---
**We recommend a 0.02mfd Cap Value on most guitar and bass pickups. The exception is a Magic Cap, which Lindy prefers on the Bridge Pickup of Fender® guitars only. Learn More about Caps Here.
* Ohm readings are approximate and can vary.
Sizing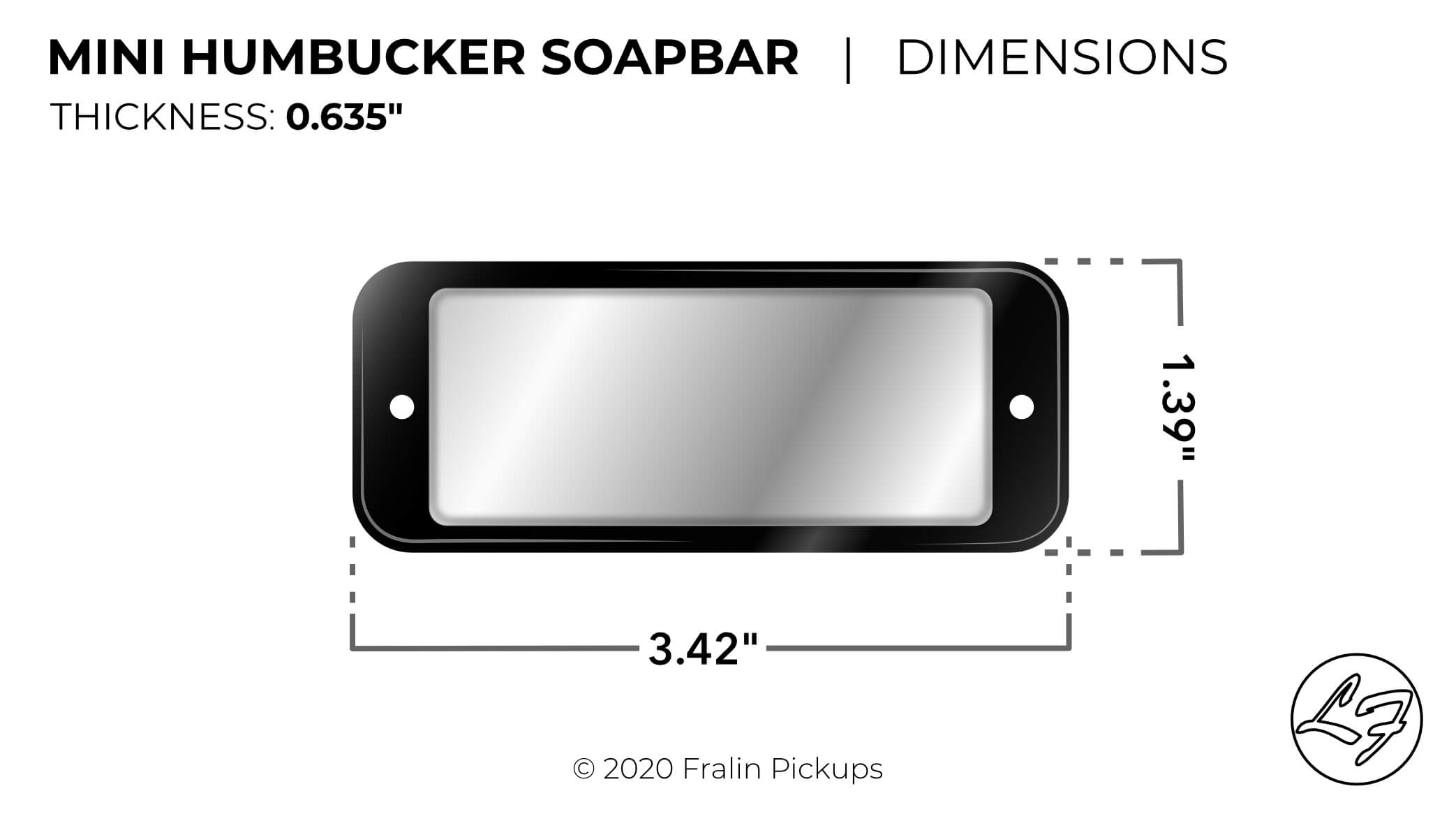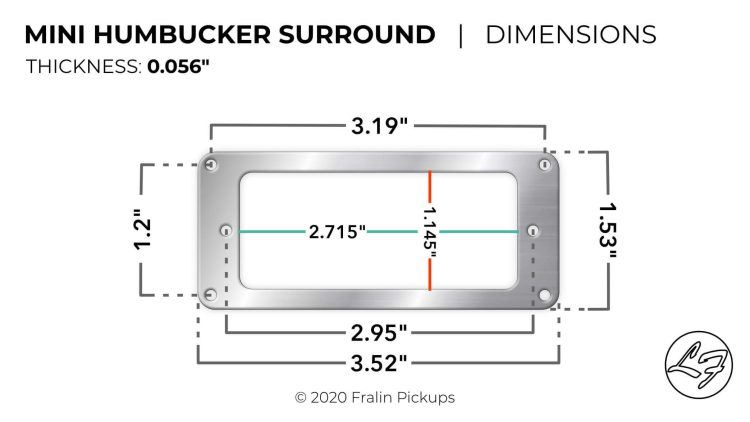 Lead Color Codes
See below for our Lead color codes. For help with matching to other manufacturers, check out this resource here.
Gibson Braided Lead:

2-Conductor Lead:

Firebird Questions And Answers:
Notice:
Have a question about our Firebird? Ask it here. Your Question will be publically visible. If you want to ask a Private Question, please contact us through our Contact Us Form.
If you have multiple questions, please call us at (804) 358-2699.
Which combination of outputs would you recommend with a pure clean in mind? I'm considering replacing the P90s in a Les Paul with these.

Will your Firebird pickups fit in an SG? And also, do you sell full sets with the pickups and pots and everything already connected? (I don't know how to solder and would want new volume and tone pots anyway)

Hi there, I have a superstrat that has a bridge humbucker at around 14k, and a neck pickup at around 6.5k. What output Fralin Firebird would you recommend for the middle position?

do you have some kind of adapter to fit a firebird PUP into a standard humbucker route?

I have a Firebird VII with three pickups, what would you recommend for the middle pickup? A bridge or neck?
---
STAY IN TOUCH