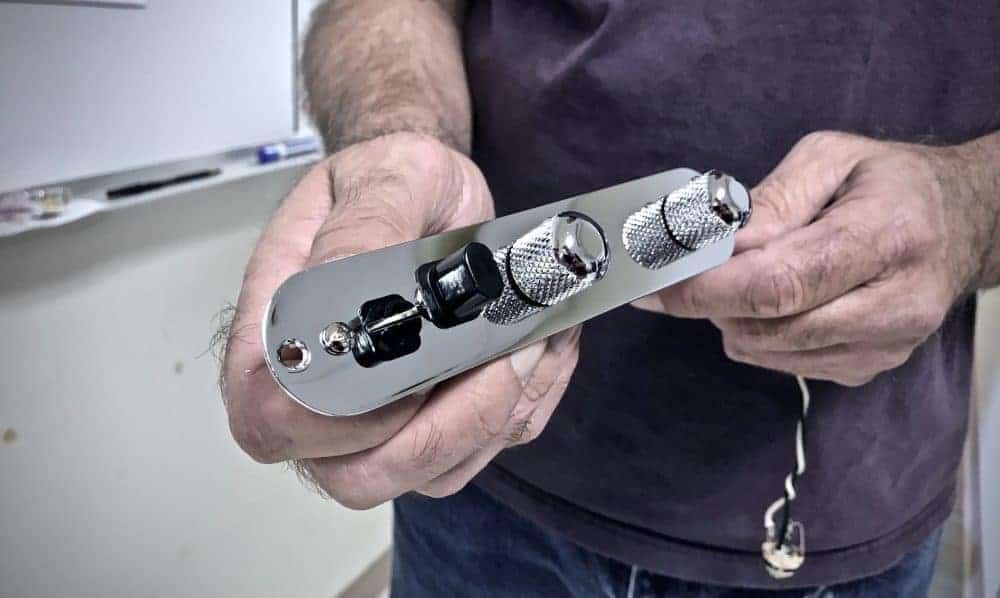 4-Way Switching With A Push-Pull Pot
---
Recently, we've heard that certain 4-Way Switch manufacturers are not 100% compatible with the Fender Telecaster Control Plate. We've found that the switch swings too wide, getting blocked by the Plate itself. This prevents the switch from making full contact to all terminals, and thus not working correctly. Our 4-Way Switching mod will solve this problem.
We've done some brainstorming and research. We've found that the 4-Way Switching with a Push-Pull Pot modification is a great option for those looking to get the Series / Parallel modification, and still keep their 3-Way switch. Let's check out some benefits of this mod:
---
BENEFITS OF 4-WAY SWITCHING WITH PUSH-PULL POT:
There are a few benefits to 4-Way Switching With A Push-Pull Pot:
Keep your 3-Way Switch – no 4-Way switch needed
Achieve the Series sound in any position
Once done with Series sound, simply push down and you're back to your original position
---
HOW IT WORKS:
This mod works like a normal Telecaster, except, pulling up on the Push-Pull pot engages Series wiring. What that means is that you can be on any position, pull up, and BOOM – Series. Pushing back down on the Tone Pot disengages the Series wiring, and you're back to the 3-Way switch, in the same position you left it. Pretty cool.
TOOLS / PARTS NEEDED:
250K (or 500K, whatever your guitar already has) Push-Pull Pot
Neck Pickup (with cover ground separated)
Rosin-Core Solder
Soldering Pencil
Soldering Kung-Fu (no purchase necessary)
---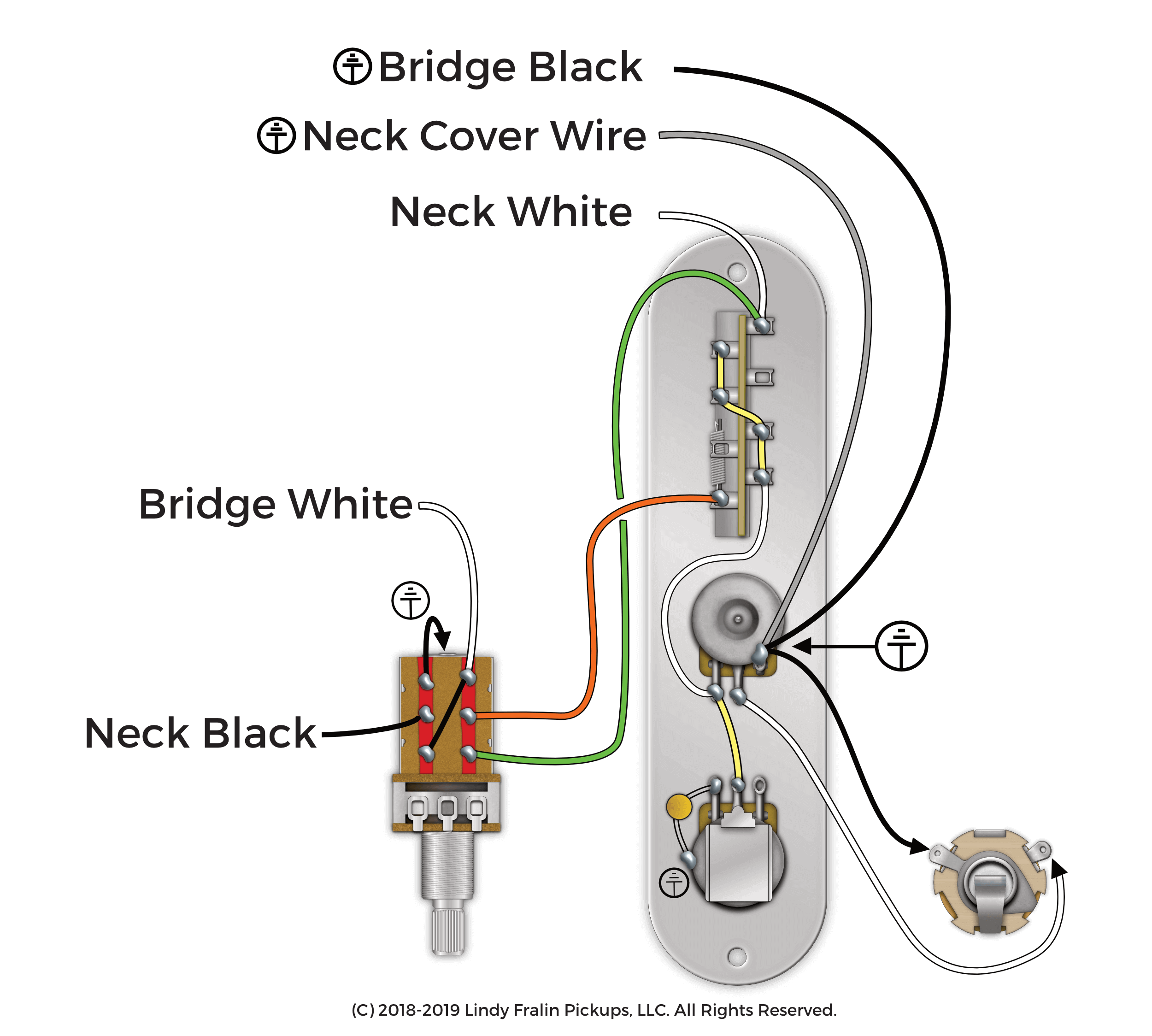 A note on the image above: The Push Pull Pot wiring is on the left, the regular Tone Pot wiring is on the right. I wanted to draw it up so it's clearer and less jumbled. There's only one Push Pull Pot.
---
That's it! Follow the instructions above, and you'll have a "Series Switch". Pretty awesome, right? Yeah. It's awesome. Happy modding!
P.s…If you don't want to get your hands dirty, let us do it for you with our Prewired Telecaster Control Plates! Just choose the mod under 'push-pull mods'.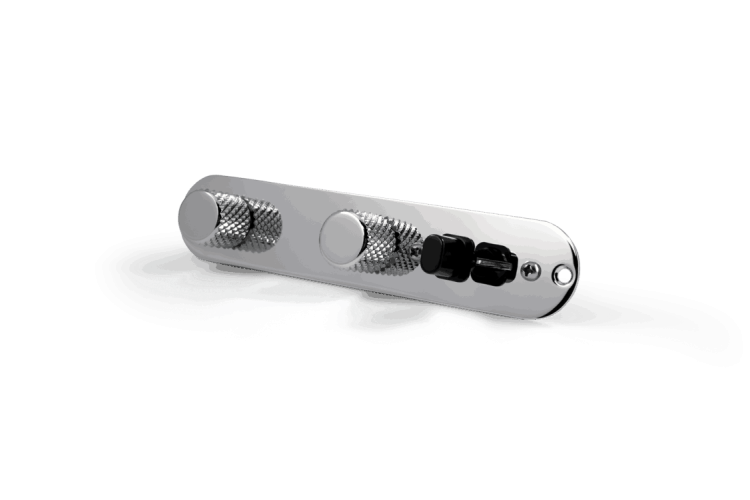 Prewired Telecaster Control Plate
Customize and upgrade your Telecaster, instantly with the Lindy Fralin Telecaster Control Plate. With over 150 combinations available, you can select your options, and we'll wire it up just how you like it. Installation involves soldering a few wires into place. As always, we only use the finest-quality USA-Made parts we can find.
---
---
---