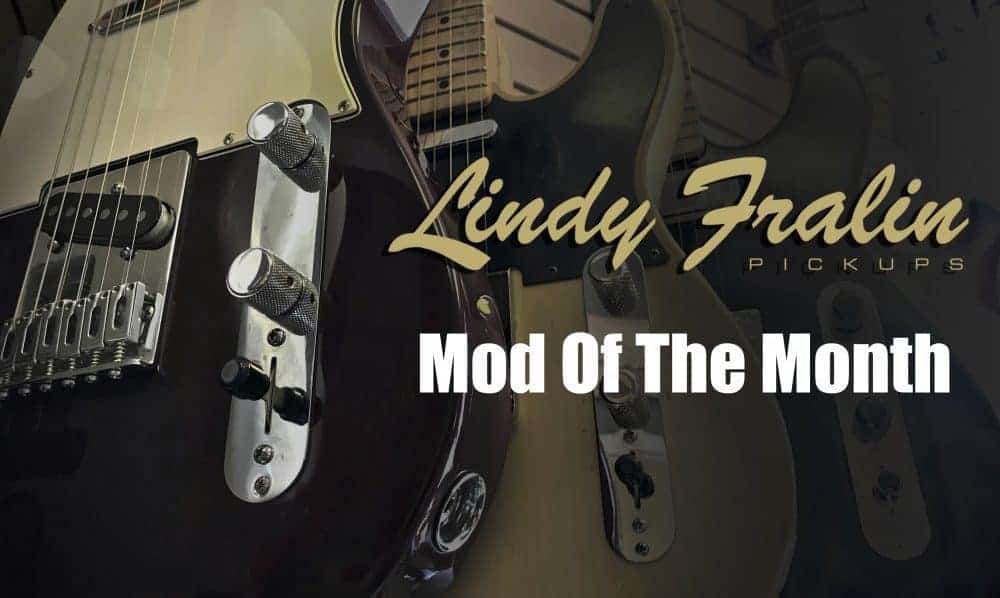 Flipped Control Plate For Telecaster®
---
For October, we're going to be taking a break from the usual electronics mods! (Whew.) Instead, we're going to focus on a more practical mod for your Telecaster. Lindy first saw this mod being used by Bill Kirchen, and soon used this mod on all of his Telecasters. Introducing the Flipped Control Plate. This mod gives you easier access to your Volume Pot for volume swells.
Within a few steps, you can perform the Flipped Control Plate mod for a whole new world of functionality under your fingertips. Let's dig into the mod and see how to perform it:
THE MOD:
The Flipped Control Plate modification requires a little more than simply unscrewing the plate and flipping it around. It requires you to re-order the pots, and flip the switch as well. More often than not, a good wiring job has nice, short leads between connections, and a nice clean look. This presents a few problems to this modification: you might not be able to simply "flip" the switch, and your Neck pickup lead might not be able to reach the switch in the first place.
If you're interested in this mod, I recommend stripping everything off of the control plate and starting from scratch. It will make your job a little easier. It also might be a good idea to have some extra Cloth Wire handy, your soldering iron hot, and a little patience!
---
WIRING DIAGRAM
Please note that the Volume Pot will be closest to the Neck pickup in this drawing, and the Switch will be closest to the Bridge.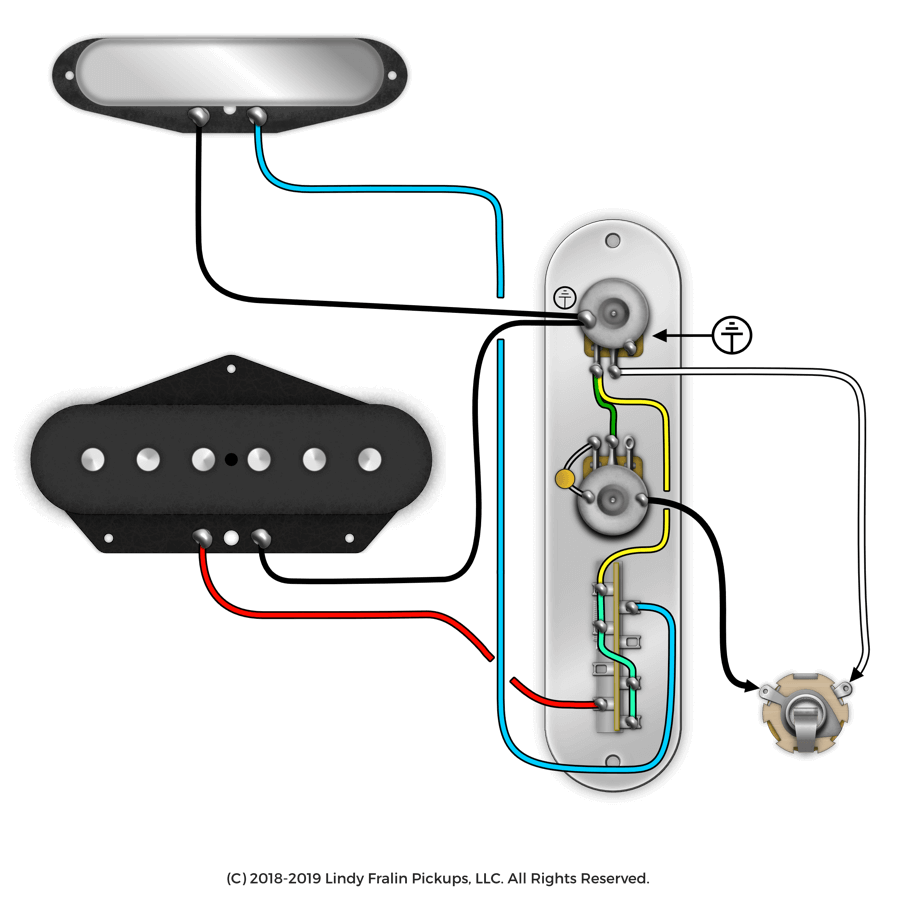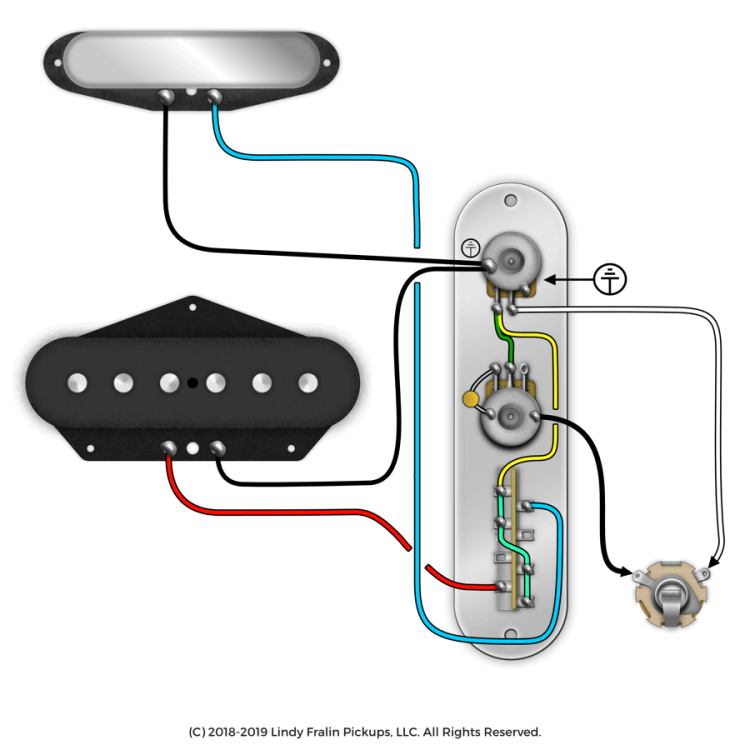 HOW IT WORKS:
Your first knob closest to your neck pickup will be your volume pot. You can easily grab this with your pinky finger to create some awesome-sounding volume swells a la Bill Kitchen and Danny Gatton.
Your Tone Knob is next in line. Nothing has changed about it, so, you know what to do.
Your Switch is still intuitive. Position 1 is your Bridge, and Position 3 is still your Neck. In other words, your Blade Switch will point to the pickup it's selecting like it always does. It's a relatively simple mod to perform, but, if you didn't want to get your hands dirty, just grab one from us and we'll wire it up how you like it: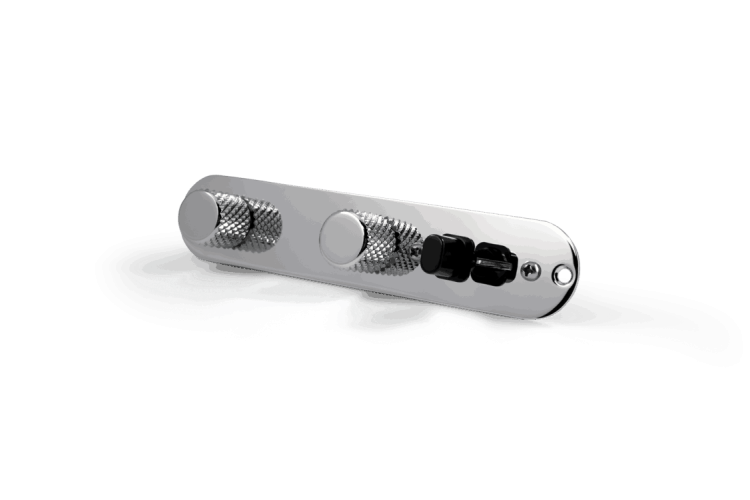 Prewired Telecaster Control Plate
Customize and upgrade your Telecaster, instantly with the Lindy Fralin Telecaster Control Plate. With over 150 combinations available, you can select your options, and we'll wire it up just how you like it. Installation involves soldering a few wires into place. As always, we only use the finest-quality USA-Made parts we can find.
---
Well, that's about it. It will take a bit of getting used to, but I have personally found this mod very useful. Lindy got me hooked on it, and we're sure you'll love it as well. Let us know if you do anything different in the comment section below, and happy modding!
---
---
---