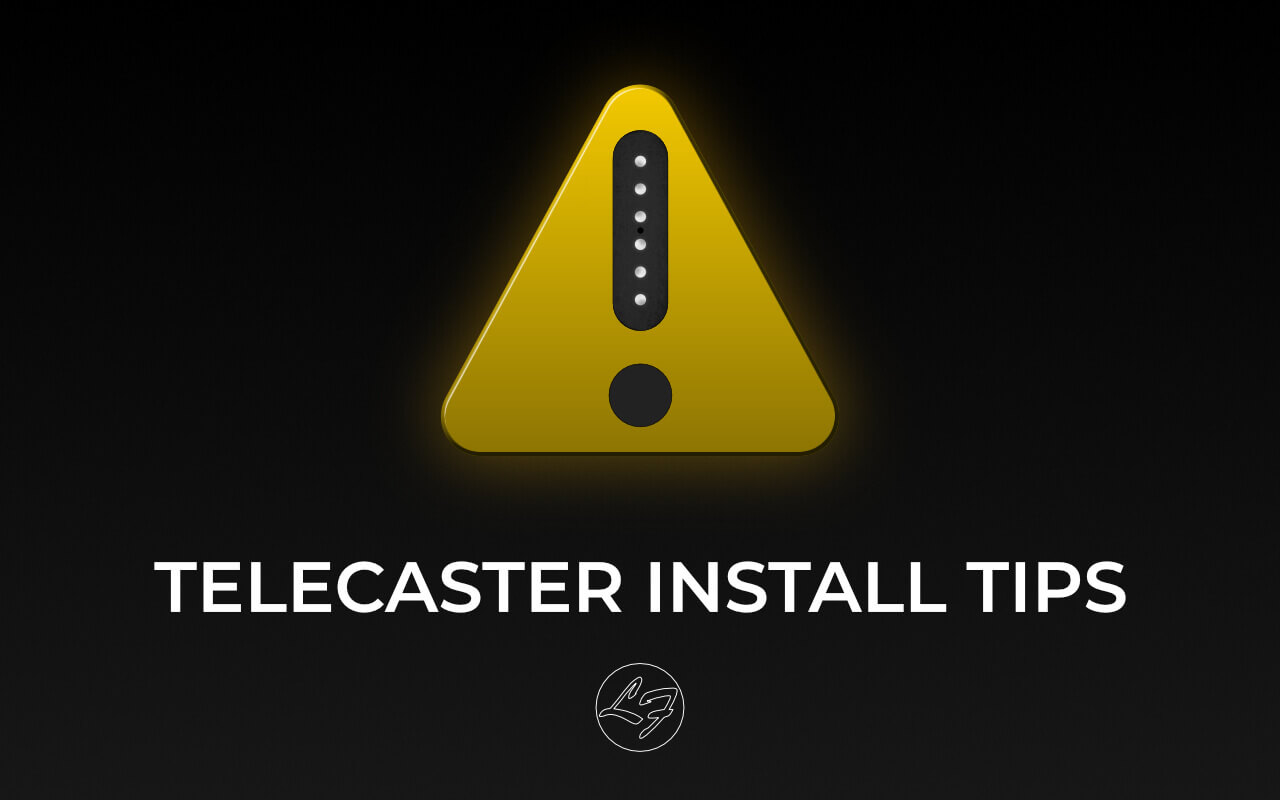 Install Your Telecaster Pickups Like a Pro With These Simple Tips!
---
Installing Telecaster Pickups can be a tricky business. Installing the Bridge pickup alone can give you sweaty palms. Even worse, if those sweaty palms lead to a slip, you can nick a coil wire and kill your pickup.
At Fralin Pickups, we've seen it all. We've seen the mangled coil wires from the mounting screws and punctured coil from the Pickguard. Fortunately, we have a pretty fool-proof way to prevent all of these mistakes, so read on to make sure your next Telecaster install is a breeze, and sweat-free!
Mind The Mounting Screws
We hate to say it, but your Telecaster Bridge pickup was designed rather poorly. Using three mounting screws (two insanely close to coil wires) can cause all sorts of headaches to the novice when installing. Two of the mounting screws are about 1/8″ from the coil wires – any slip up here can drag the screws across the fiberboard and snap the coil wire. See how close they as shown below: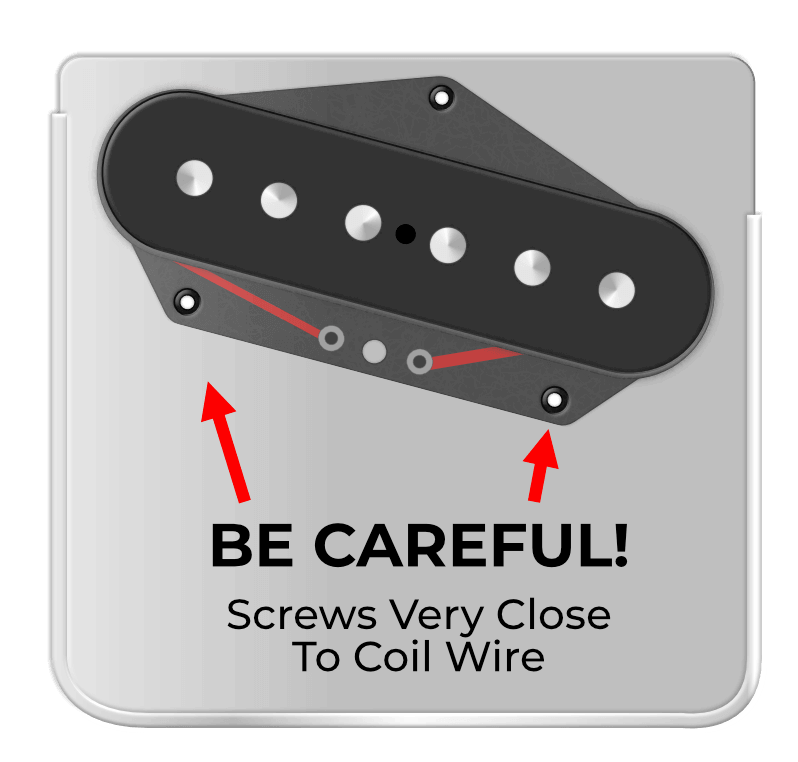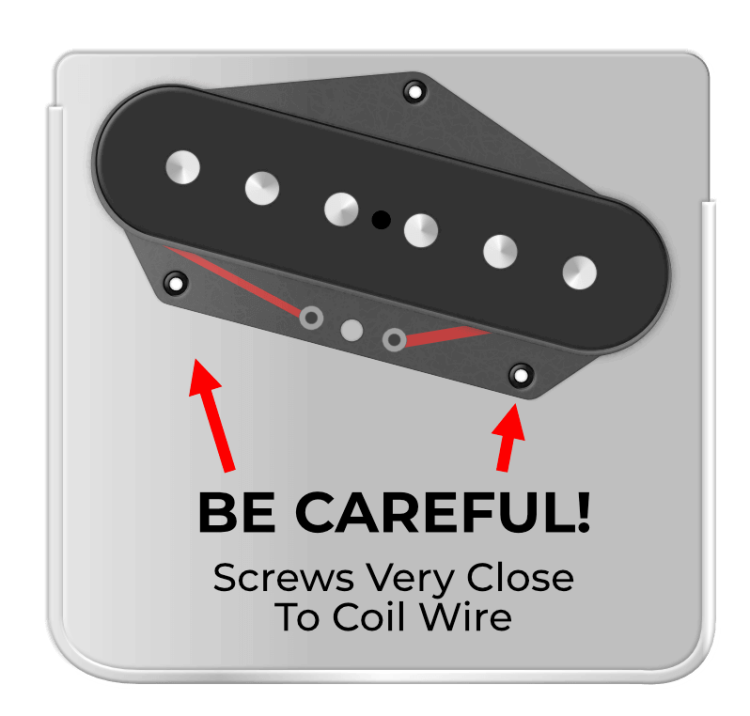 The key to a successful installation is to focus on the screw and the rubber tubing supplied with it. Follow these instructions here:
First, put all screws through the Bridge Plate
Push Rubber Tubing on each screw
Push the tubing tightly against the bottom of the plate to ensure the screws stay straight
Start threading each screw into pickup, one turn at a time
Once all screws have begun to thread, you can now mount the pickup safely.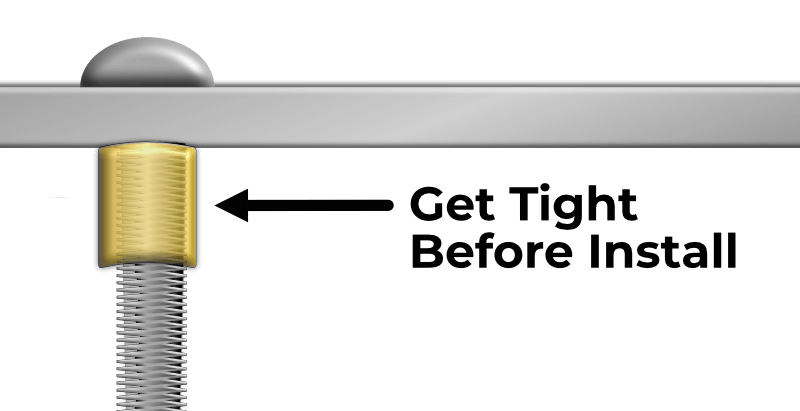 Easy Does It.
Avoiding the simple mistake of letting the Bridge Pickup mounting screws get crooked will help save your Bridge from "dying" before you even put the strings on. But, if you do indeed accidentally kill your pickup during installation, we're always here to help get it back to working condition with our Rewind and Repair Service.
What about the Neck Pickup?
But wait! A Telecaster's neck pickup is also susceptible to damage. Tele Neck pickups can get damaged by the pickguard if they mount into a pickguard. Be careful threading these pickups, and look out for the exposed coil wire, as shown below:

---
That should do it for today – it's very easy to damage these delicate pickups, especially with an instrument designed like the Telecaster. However, armed with this knowledge, you can effortlessly avoid these simple mistakes. As always, let us know your installation techniques below!
---
---
---