Dogear P90 Shims
$10.00
Need to raise your Neck or Bridge? We got you covered. We have 0.0625″, 0.1″, and 0.225″ available and in stock.
PRODUCT INFORMATION:
SHIMS: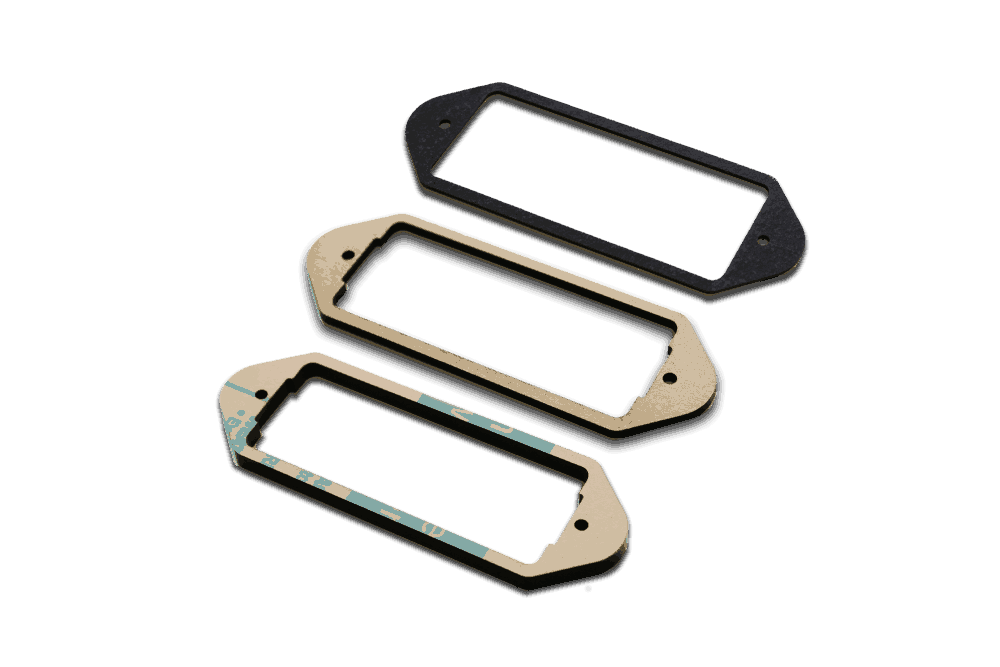 The purpose of a Dogear Shim is to help raise the pickup to it's ideal height. Since Dogears are Fixed-height pickups, this is the only way to get around it. Sure, P90's have adjustable pole pieces, but, those are for micro-fine-tuning the string-to-string balance, not adjusting the entire pickup. Let's dig into how we can measure for Shims, if you need one (or two)!  We have three shim sizes available:
0.0626″ (1/16″) (1.6mm)
0.1″ (~7/64″) (2.54mm)
0.225″ (~7/32″) (5.7mm)
HOW TO MEASURE SHIM SPACING:
Before we talk about Shims, let's get into pickup height.
The ideal pickup height is 1/16″ (0.06″, 1.6mm) from the top of the pole piece, to the bottom of the string- when pushed down at the highest fret
. You only have to do this on the Low E and High E string. Here's how to do it:
Have a ruler handy, and push your low E string down at the highest fret.

Measure the distance from the top of the pole piece to the bottom of the string

Ideal height should be 1/16″

Repeat this on the High E String.
STANDARD DOGEAR SHIM SPACING:
Since the cover of a Standard Dogear is 7/16″ High, and you need 1/16″ String Clearance, you need 1/2″ from the bottom of the string to the top of the guitar for ideal dogear height. If you measure taller than that, and you need a shim. Simply take the difference and install!
For example, if you take the measurement, and you measure 9/16″, you'll need a 1/16″ Shim.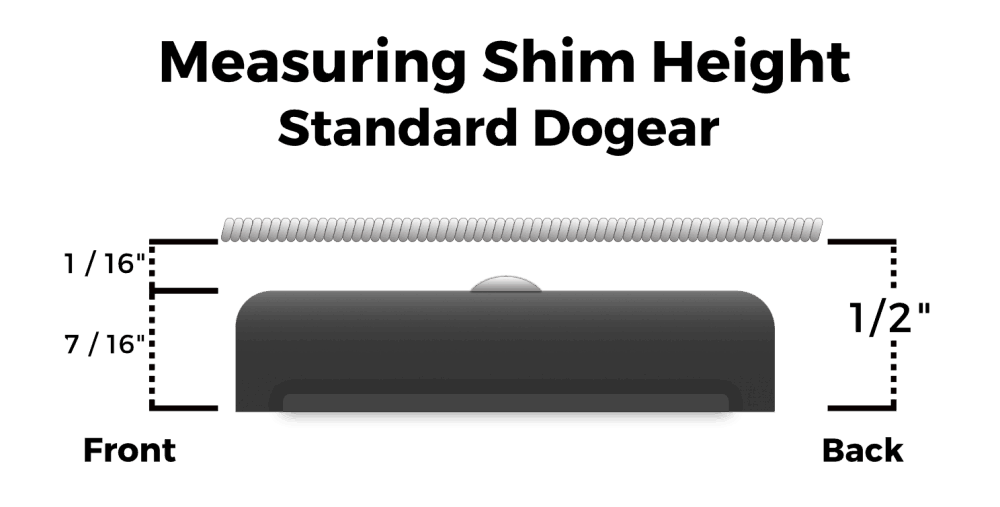 ---
SHORT DOGEAR SHIM SPACING: 
If you followed the above directions regarding Standard Shim Spacing, you should have no problem with Short Dogear Spacing. The process is the same, but the measurements are slightly different. Take a look at the diagram below.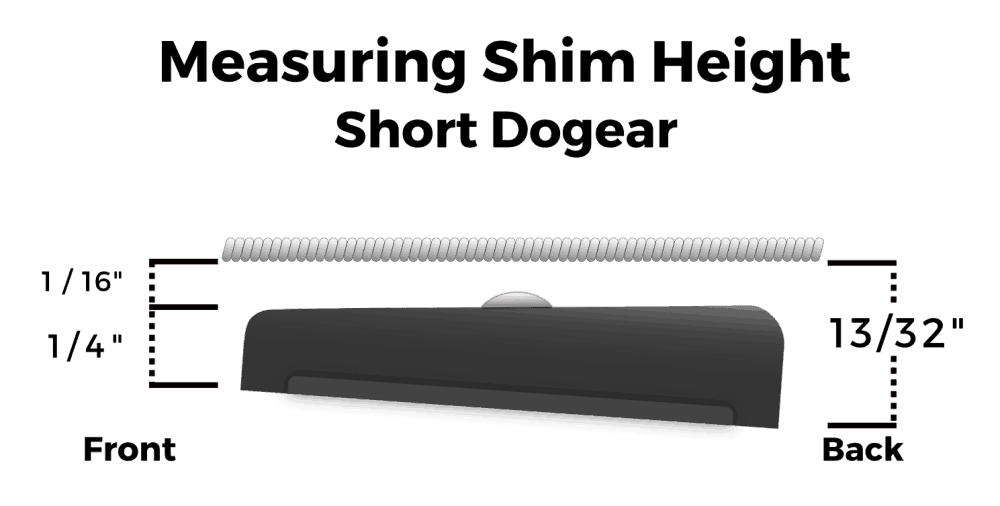 As you can see, ideally, you want roughly 13/32″ (0.406″, 10.3mm) from the bottom of the string to the guitar's top, measured from the back of the dogear. This is the easiest place to take a measurement, so bust out those calculators and we hope that this article helps you find the ideal Dogear height!
CUSTOMER REVIEWS
Trying to leave a review for our Dogear P90 Shims? Leave one here.