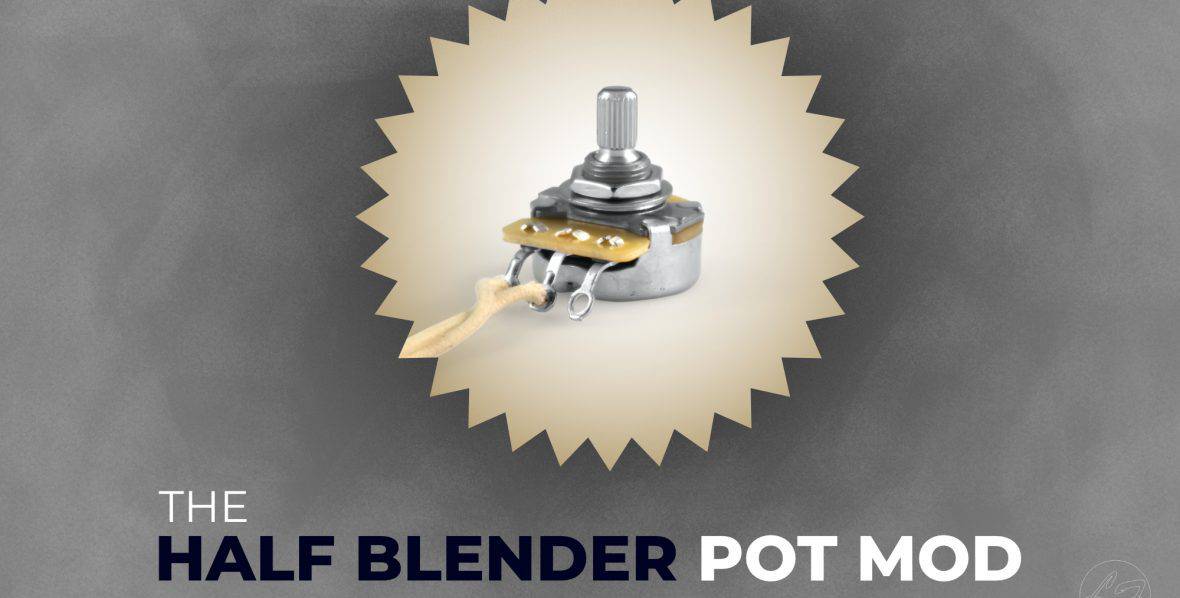 Half Blender Pot Modification
---
Hey again! Today, we're discussing the 'Half Blender Pot' modification. This variation of the popular Blender Pot modification is incredibly useful and simple to use – all that's required is our Standard Blender Pot or our Push Pull Blender Pot. You might be asking "Half Blender….?" We'll get into that, but first, let's recap what a Blender Pot does:
Standard Blender Pot:
The Blender Pot mod allows you to blend your Neck & Bridge together on a Strat. This is sometimes known as the 'Seven-Sound Strat'. In essence, you get all of your traditional Strat tones, plus the ability to get Neck + Bridge (a la Telecaster) and Neck + Middle +Bridge (all pickups at once).
We love the Blender Pot mod because the Neck + Bridge tone is so useful. Within seconds, you can turn your Strat into a Tele (not hum-cancelling unless you have a RW / RP neck). But what if you want even more functionality? Enter the Half Blender Mod.
The Half Blender Pot Mod: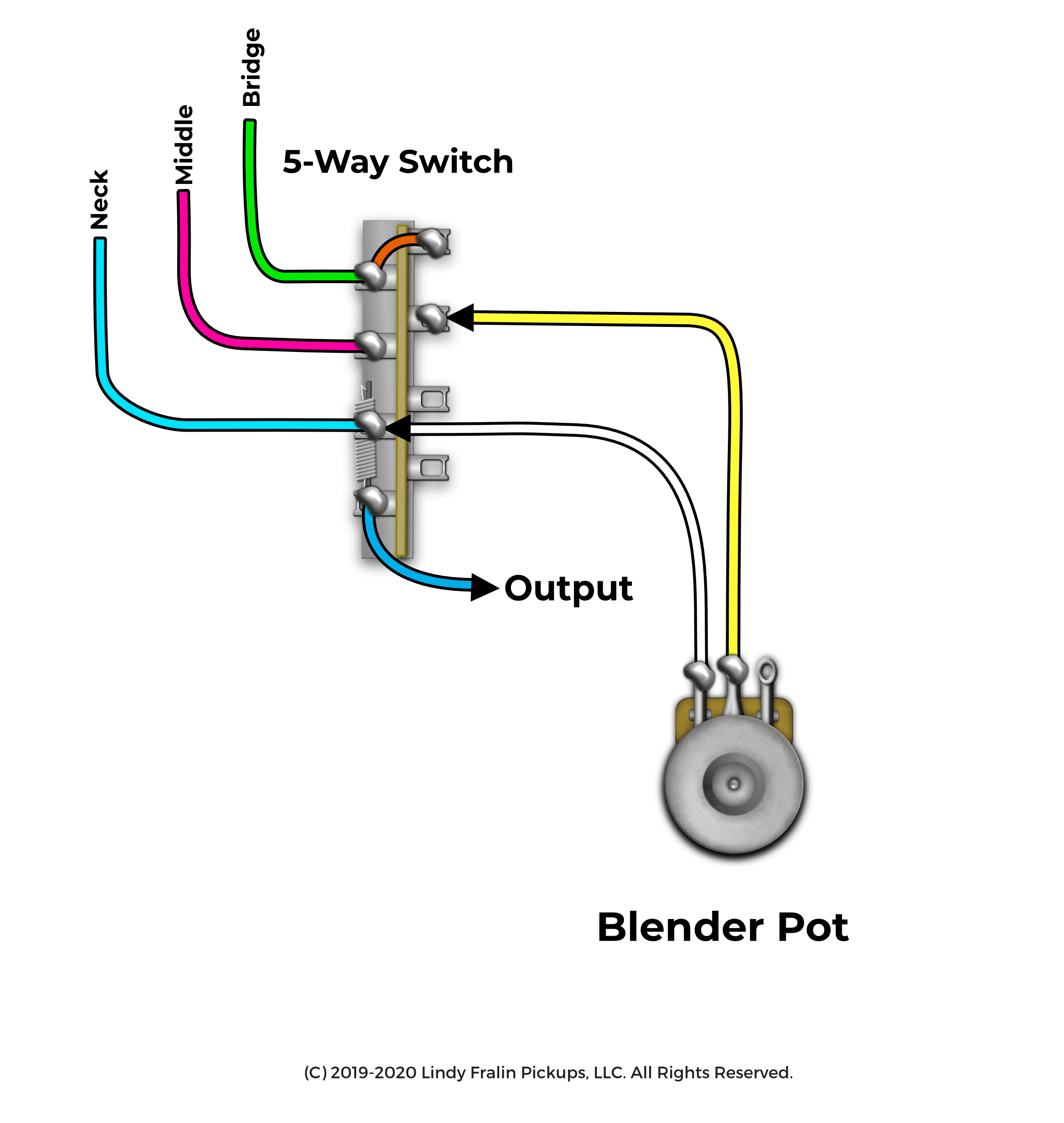 If you're familiar with wiring up the Standard Blender Pot Mod, the Half Blender will look a little foreign to you. However, it's pretty simple how the switching breaks down. Unlike the Standard mod, the Half Blender only works in Positions 1 & 2 of the switch: the Bridge, and Bridge + Middle Positions. How is this useful? Well, for one, you can have a 'Telecaster' type tone in Position 1, then with one flip of the 5-Way switch, full Strat Neck tone: no knob-turning required!
The reverse works as well. You can pre-set your Blender Pot to achieve Telecaster-type tone, and with the flip of the 5-way switch down to position 1, engage the Blender Pot immediately.
---
Pretty cool, right? We think this mod is useful for those who want to tinker with their tone, but also don't want to be turning knobs all set long. We hope you found this useful! Keep modding those axes!
---
---
---