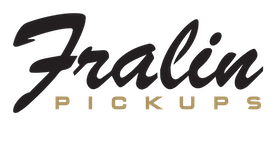 This form works best on a laptop or desktop computer.
This is the form from Fralin Pickups for processing your Repair or Rewind. Please fill out this form entirely, print, and send in a copy with your package.
This form helps us quickly diagnose and repair your pickup or pickups.
Contact Information:
What's included in a rewind?
Each rewind includes a complete overhaul of your pickup. We remove the existing coil, clean and re-glue the magnets into the bobbin. We rewind the pickup to your specifications. Finally, we wax-pot any pickup that was originally potted.
REASON FOR REWIND OR REPAIR:
Please tell us the reason why you are sending your pickup(s) to us. If no repair or rewind is needed, please skip to the A La Carte section, below.
My pickup(s) have weak or no output
I want a rewind to change my pickup's tone
TRY TO REPAIR FIRST?
Please tell us if you would like us to try to repair your pickup(s) first.
Please try to repair pickup(s) before rewinding
A LA CARTE SERVICES:
Please check all the services you would like us to perform on your pickup(s). Check all that apply.
Wax Potting Only (
Rewinds: Wax potting is included in a Rewind Service, unless specified otherwise
)
New Leads (
Rewinds: If this box is not selected, we will try to reuse your existing leads
)
New Cover(s) (
If applicable
)
SHIPPING (Optional):
Choose how you would like your package shipped back to you. FedEx Signature Required provides the safest delivery. Recommended on valuable pickups. We are not responsible for stolen packages after they are delivered.
U.S. Mail ($8)
FedEx ($16)
FedEx Signature Required ($22)
RUSH:
Our Rush Fee guarantees 7 business days or less in the shop.
Rush Fee ($50)
NOTES:
Please include any special requests below. If you spoke with a team member prior to filling out this form, you may include any notes below as well.